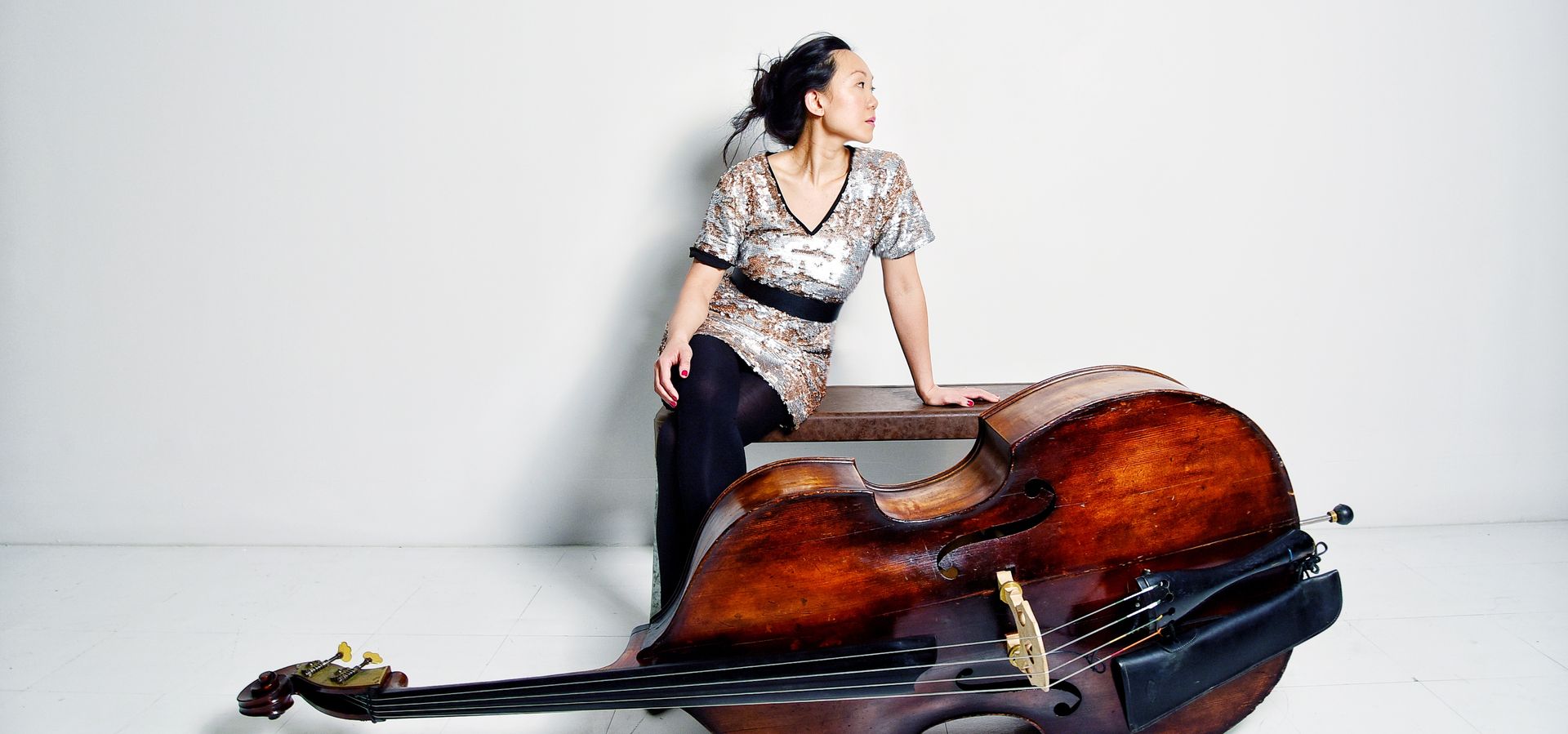 Parterre
normal
€ 25
up and till 30 years
€ 10
cjp
€ 10
Tribune
normal
€ 25
up and till 30 years
€ 10
cjp
€ 10
Ringen
normal
€ 25
up and till 30 years
€ 10
cjp
€ 10
Grammy Award-winning NYC-based bassist and composer, Linda May Han Oh leads this dynamic group of musicians performing The Glass Hours: a collection of works based on abstract themes of the fragility of time and life, particularly exploring the paradoxes and opposites we find ourselves struggling with within our individual and societal values. 
The music is striking, rhythmically exhilarating and explores a wide sonic palette blending acoustic with electric elements, offering a provocative take on contemporary improvisation and composition. 
With her is Sara Serpa on voice, Fabian Almazan on piano/effects, Ziv Ravitz on drums and Linda May Han Oh on acoustic/electric bass/voice.
The Wall Street Journal called Linda May Han Oh "one of the most dynamic rising stars in today's jazz". Born in Malaysia, raised in, Perth, Western Australia Linda May Han Oh, is one of the most popular bass players in modern jazz.
She has worked with masters such as Pat Metheny, Vijay Iyer, Kenny Barron, Dave Douglas, Joe Lovano, and the late Geri Allen. She was one of the musicians featured in the recent Pixar film " Soul," under the musical direction of Jon Batiste, and was the model for the character in the film - bassist "Miho."  Oh recently won her first Grammy for Best Instrumental Jazz Album as a member of Terri Lyne Carrington's "New Standards Vol. 1. " Oh is also a respected teacher at The New School in New York and Berklee College of Music, and is part of the Institute for Jazz and Gender Justice led by Terri Lyne Carrington.
A bassist and composer with a huge reputation, Linda May Han Oh won several prestigious awards at a young age. Her career took off at lightning speed after she moved to New York in 2008. In that year she also released her first solo album, Entry. More albums followed in quick succession; her most recent album, Aventurine (2019), will this year be succeeded by The Glass Hours. 
"Her innovative range and stellar improvisations have made [Linda] one of the most dynamic rising stars in jazz today."
credits
Linda May Ha Oh double bass | Sara Serpa vocals | Fabian Almazan piano | Ziv Ravitz drums