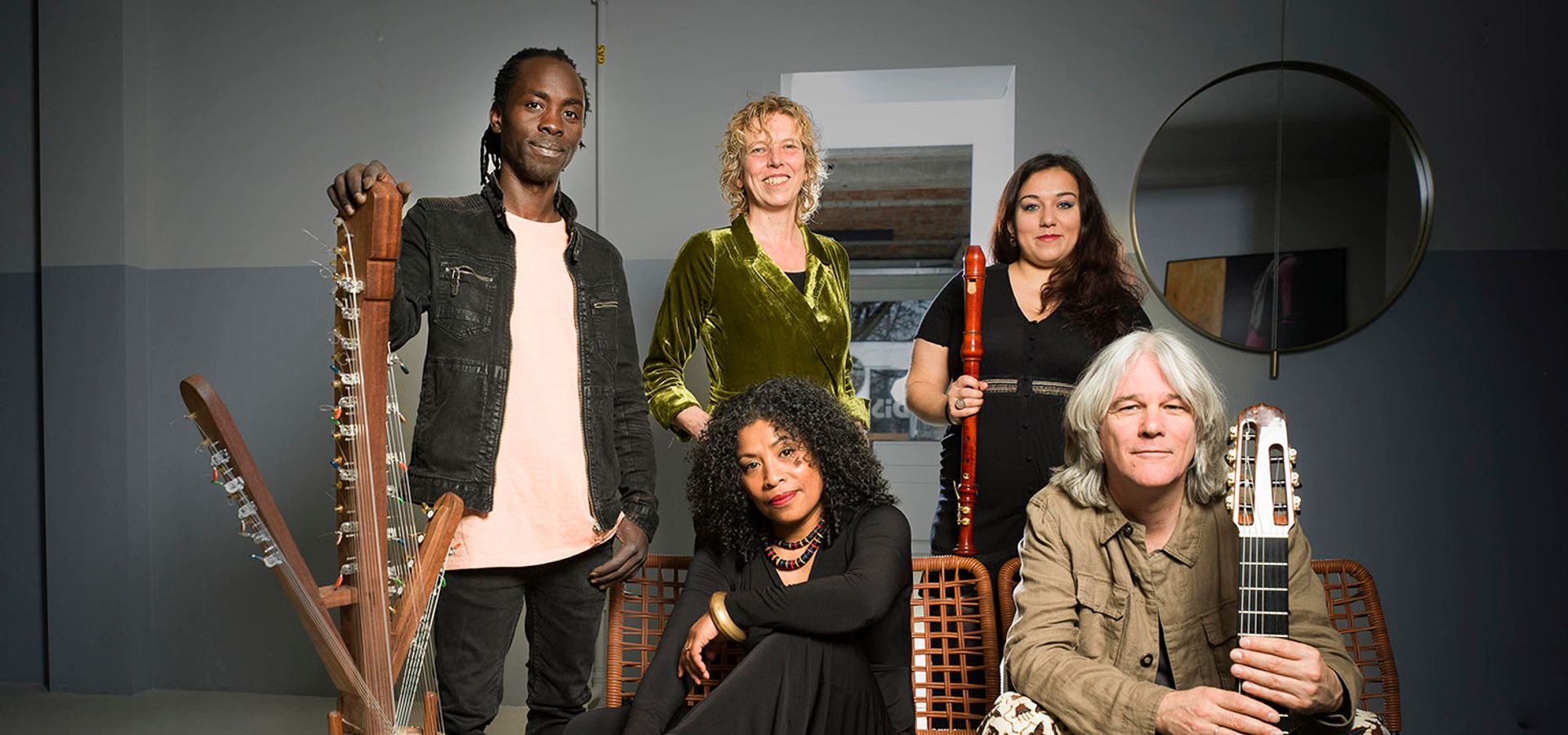 Tickets
normal
€ 17
up and till 30 years
€ 10
cjp
€ 10
From and To Infinity is a composition by Niels Brouwer, comprises four movements. Pieces originally composed for bamboo flute orchestra Molucca Bamboowind Orchestra from Ambon City – from piccolo to double bass bamboo flute – are now performed by Nora Mulder on organs. For the new self-titled album, Brouwer has written new arrangements for a unique line-up of organ, recorders, kora, guitar and vocals.
Singer Monica Akhary, winner of the Boy Edgar Prize of 2023, will play a crucial part in the performance. The jury said: "Monica Akihary is a musician who has been building an exciting sound with a lot of different musical partners. She always looks for adventuruous collaborations and never stops. With her own path she always surprises musicians and audiences." 
In From and to Infinity, let yourself be carried on the waves to the Moluccan Island of Ambon. The sea, voiced by the organ, connects it to the rest of the world. Prepare yourself for a journey of contrasts and parallel universes. You will experience singing in an ancient language, the ferocious breath of the organ, the microtonal keys of Balinese gender, the bright strumming on the guitar and West African kora, an unbound recorder, and a gritty e-guitar with percussion. It is acoustic versus electronic, mechanical versus organic, spherical versus rhythmic.
Together with Hungarian recorder player Dodó Kis, kora player Sekou Dioubate from Guinea, and pianist Nora Mulder, the album was recorded at the Orgelpark in Amsterdam, featuring the unique organs there. Especially for the live performances, Nora Mulder plays on a portative organ with a total of 219 pipes. Brouwer and Mulder have converted this organ together to make it suitable for this music. Both the mechanical action and the register buttons have been renewed.
credits
Monica Akihary vocals, bass kalimba, live sequencer | Niels Brouwer guitar | Sekou Diobate 35-string kora, slitdrum | Dodó Kis soprano, alto, tenor, great bass recorder | Nora Mulder organs