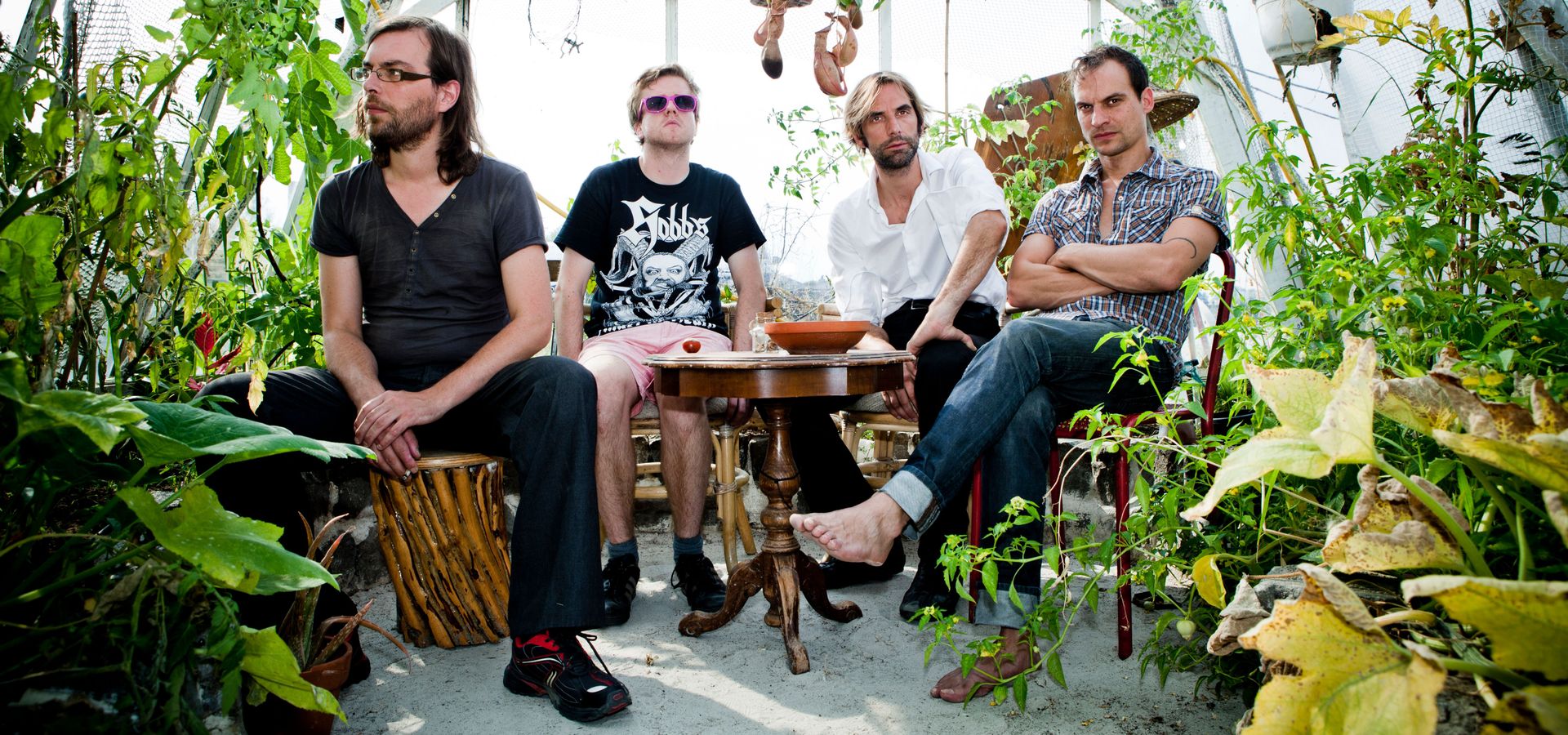 The Anarchist Abentunterhaltung is back. The phoenix rises again from its ashes. This time too, the Antwerp quartet reinvented itself, the creative fire being stirred up a bit by Rudy Trouvé. (Visual artist. Master tinkerer. Living legend. Amateur sound magician. The friendly yet somewhat strange grandpa of the Antwerp scene. Above all musician. Visionary in secondary profession.)
DAAU, still four in 2023, dived into the rehearsal room and blindly followed orders from the above. Only a drum kit, an accordion, a clarinet, a double bass and two dilapidated tape recorders were allowed. Friends came by. Recordings were made.
What exactly happened to the tapes is a mystery, but what we know for sure is that Mr. Trouvé was found in a hangar in North Antwerp a few months later. An intriguing sound collage was all that remained. The backbone for the record was there, and in a dark month of December the gentlemen further finished the compositions, with animations by R.T. for inspiration, played on giant cardboard boxes.
It resulted in a record full of paradoxes. Grubby and polished at the same time. Off and unfinished. A twisted lo-fi backing track with hi-fi improvisations, retro meets the future. The DJ has already gone home, but the party on planet DAAU is far from over. Because the film continues to run and improvisation is still required. Nobody knows where that will end.Curious to see how this crazy adventure ends? DAAU and Rudy Trouvé will play a series of double concerts in 2023/2024 and you are very welcome.
The highly acclaimed debut album of the original quartet 'die Anarchistische Abendunterhaltung' from 1996 will be released on vinyl for the first time this year.
This record will be available from the end of August.
The new album with Rudy Trouvé, 'Musik für Animierten Tonspurfilm', will be released at the end of September.
Both records will be for sale at the concerts, but you can pre-order both albums through the group's bandcamp page: