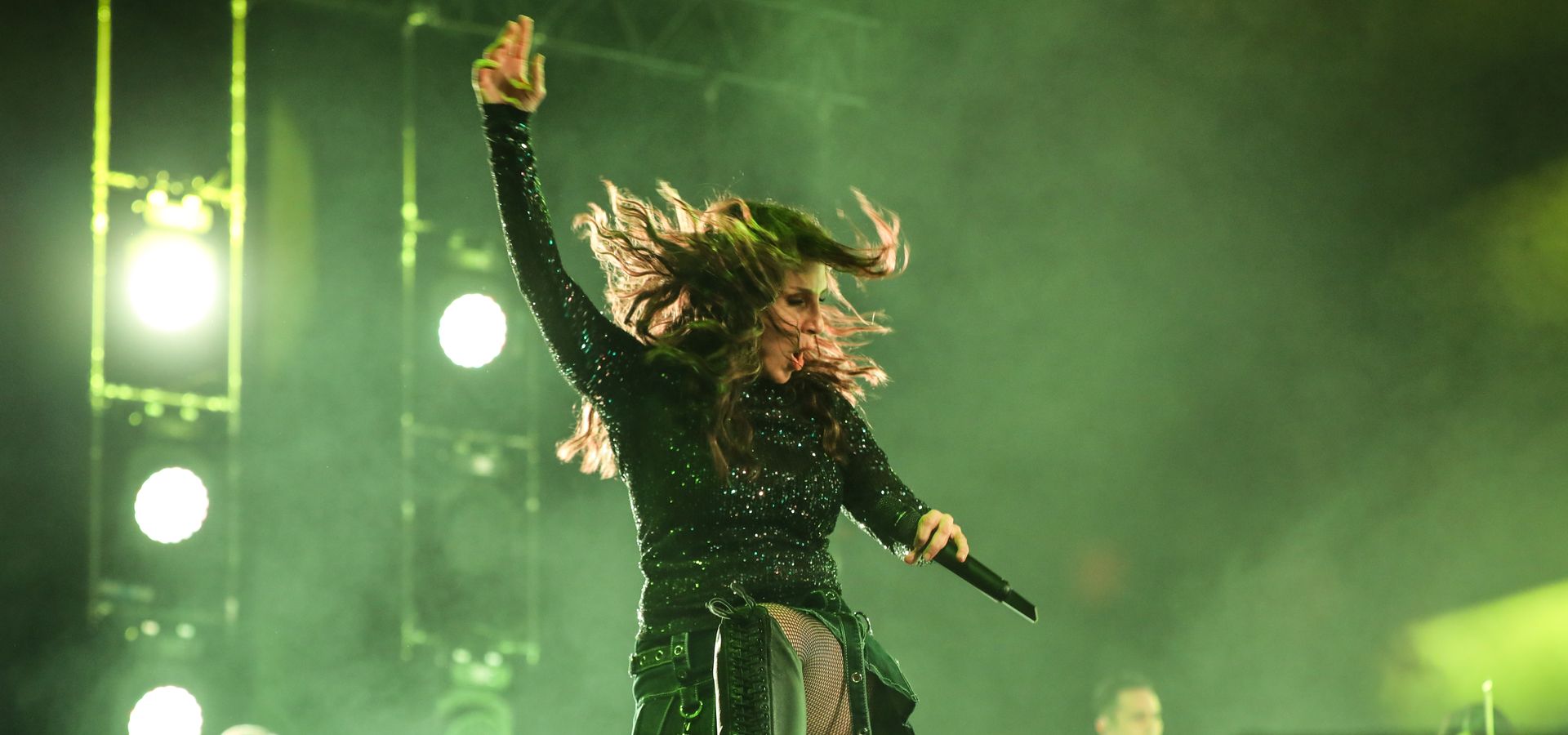 doors open

19:00

start

20:15

end

22:00

Rang 1
normal
€ 89
Rang 2
normal
€ 69
Rang 3
normal
€ 59
Rang 4
normal
€ 49
Sertab Erener, Turkish pop diva and long-awaited superstar, is coming to Rotterdam! Educated at Istanbul's State Conservatory, she began her career as a vocalist in various bands before becoming famous as a backing singer for Sezen Aksu.
In 1992, she released her first album "Sakin Ol". Her breakthrough on international charts came in 2000 with her beautiful acapella version of the song "Zor Kadin" by the group Voice Male. That same year, she also released the EP "Bu Yaz," featuring impressive duets with Ricky Martin ("Private Emotions") and Greek singer Mando ("Ask/Fos"). Additionally, Sertab Erener has performed several songs by the famous Anatolian rock singer Fikret Kizilok.
Sertab Erener blends various music genres, incorporating elements of pop, rock, jazz, and traditional Turkish music. She has a versatile vocal range and is known for her ability to adapt her singing style to different musical styles and moods.
A major highlight in her career was her victory at the Eurovision Songfestival in 2003 with the successful song "Everyway That I Can." This success led her to the studio for her very first English-language album. Her recent studio album "Ben Yaşarım" is currently high on the charts and features irresistible songs.
Get ready for an evening of musical enchantment as Sertab Erener performs her most popular hits from this album, along with timeless classics.
credits
i.s.m. Mystiek Productions