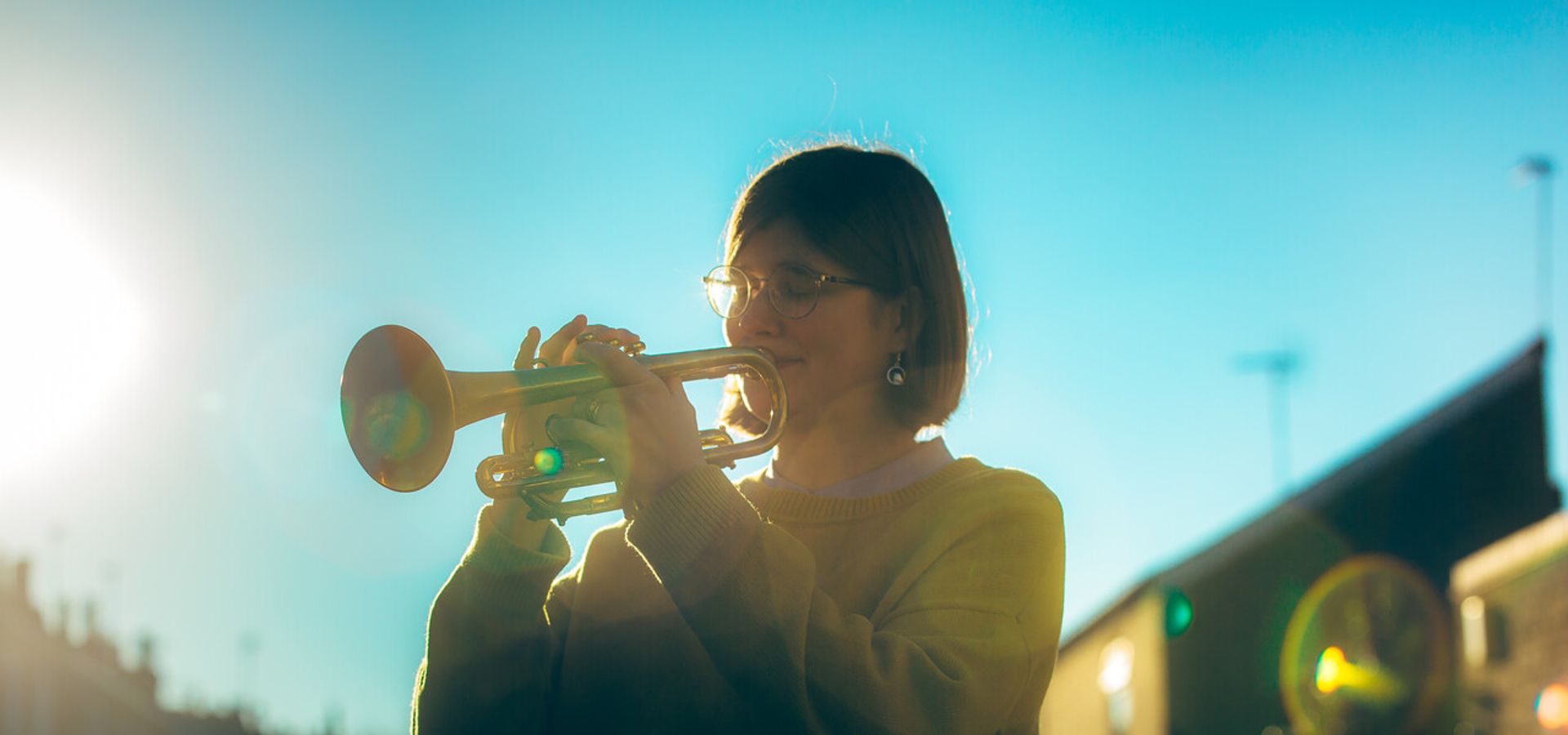 Eduard Flipse Zaal (alleen zitplaatsen en vrije stoelkeuze)

Tickets
normal
€ 17
up and till 30 years
€ 10
cjp
€ 10
Laura Jurd is a British award-winning trumpet player, composer and bandleader and BBC New Generation Artist. Highly active throughout the UK scene, Laura has developed a formidable reputation as one of the most creative young musicians to emerge from the UK in recent years.
Music influenced by Celtic folk, the blues and a sprinkling of alt-rock, acclaimed trumpet player and composer Laura Jurd, alongside a brass-fuelled, party band of world-class instrumentalists, brings this colourful new music to life. Expect the biggest, friendliest tunes and grooves-a-plenty.
As a composer she has collaborated with the London Sinfonietta, the Festival of New Trumpet Music, the National Youth Orchestra of Great Britain, the BBC Concert Orchestra, the Northern Sinfonia and the Ligeti Quartet to name a few. She regularly performs throughout the UK, Europe and beyond with her Mercury-nominated band Dinosaur, having played the likes of North Sea, Montréal and Molde International Jazz festivals to name a few. She can also be heard playing alongside London jazz band Kansas Smitty's and leading a number of exciting projects in UK jazz and improvised music. Recent collaborators include drummer Seb Rochford, pianist Huw Warren and accordionist / sound-artist Martin Green.
Laura recently received a prestigious Paul Hamlyn Foundation Award for Composers as well as a 2019 Ivor Composer Award.
"Simply stupendous … a glorious, shifting collage of sound."
credits
Laura Jurd cornet & piano | Martin Lee Thomson euphonium | Danielle Price tuba | Alex Haines guitar | Conor Chaplin bass | Corrie Dick drums