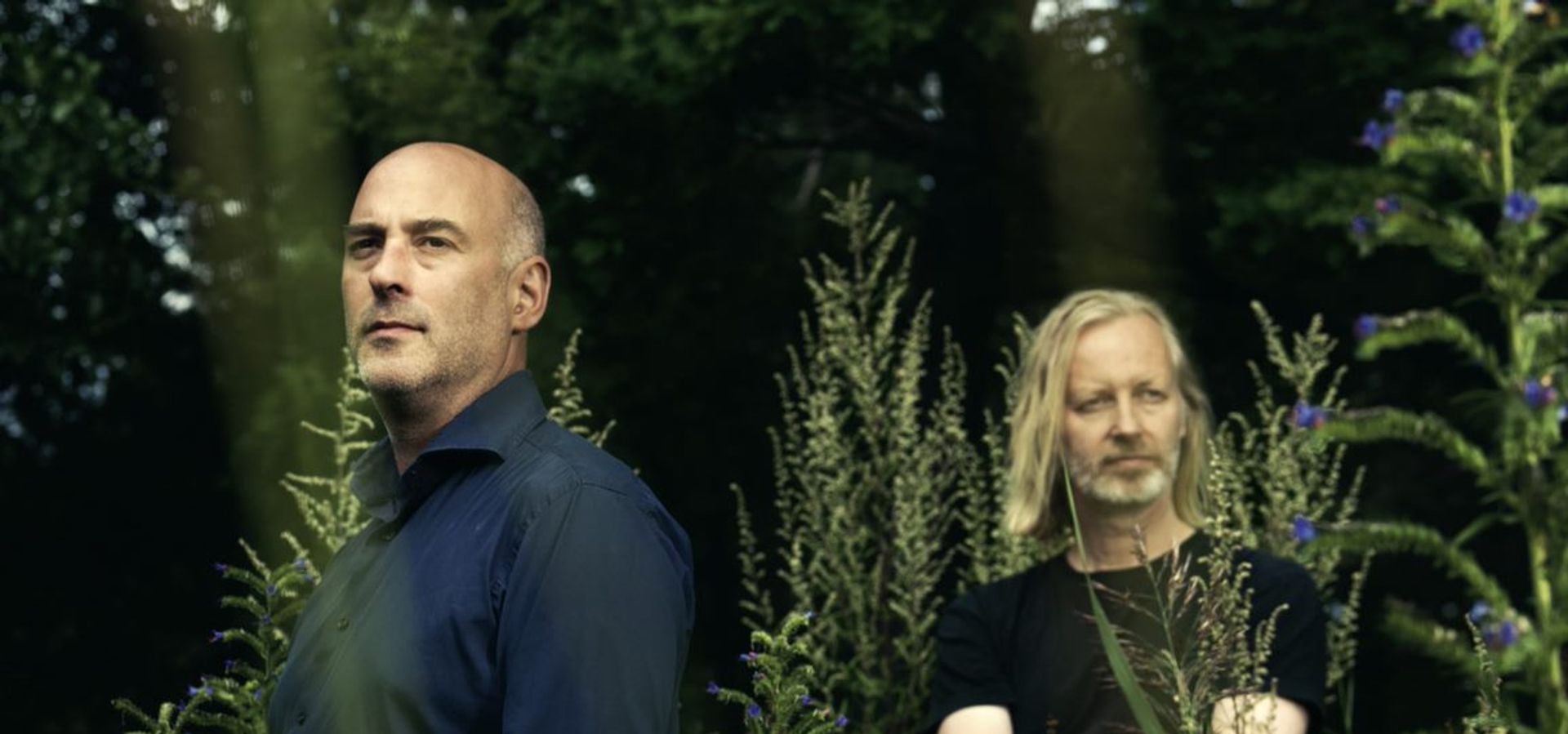 Eivind Aarset | Jan Bang
Last Two Inches of Sky
Tickets
normal
€ 19
up and till 30 years
€ 10
cjp
€ 10
"Last Two Inches of Sky", released by Punkt Editions on 23 September, is an ambitious and engaging mixture of sonic painting and art-pop; a new high point in Eivind Aarset and Jan Bang's collective output. 
Aarset and Bang have collaborated since the early 1990s in constellations with, among others, Nils Petter Molvær, Bugge Wesseltoft, Sly & Robbie and Jon Hassell. "Snow Catches on her Eyelashes" (2020) was their first recording as a duo, an album that was widely praised, inspiring John Eyles of All About Jazz to write: "Aarset, Bang and company go from strength to strength, as does the Norwegian scene. Onward and upward." 
Listening with your eyes closed, this is exactly the escape that Eivind Aarset and Jan Bang's powerful new album offers you. Close to the sun, perhaps, but grounded by the beat. 
Eivind Aarset
'Eivind Aarset is today consecrated as one of the greatest Scandinavian guitarists, a master of light whose research and sound identity reverberated on countless musicians beyond jazz'.
His debut as a bandleader on Jazzland Recordings was described by the New York Times as "One of the best post-Miles electric jazz albums," setting a high benchmark that Aarset has consistently met and exceeded, both in the studio and in live performance.
As one of Norway's most in-demand guitarists, Eivind Aarset has worked with Jon Hassell, David Sylvian, Laurie Anderdson, Bill Laswell, Sly & Robbie, Tigran Hamasyan, Jan Bang, Jan Garbarek, Marilyn Mazur, Andy Sheppard, Hamid Drake, Husnu Selnederici and Arve Henriksen to name a few. He has worked with Nils Petter Molvaer's band, (appearing on all of Molvaer's albums up to 2010, including the breakthrough album "Khmer" and 2006's award winning "ER"). And not at least, he has a long-lasting collaboration with Dhafer Youssef, both live and in the studio.
Jan Bang 
Jan Bang is a Norwegian musician and record producer, who has collaborated and recorded with Sidsel Endresen, David Sylvian, Jon Hassel, Tigran Hamasyan, Dai Fujikura, Nils Petter Molvær, Eivind Aarset, Arve Henriksen and Erik Honoré – with whom he co-founded Punkt Festival in 2005. 
Jan is one of Norway's most accomplished and influential producers and is the kind of musical innovator and bridge-builder who consistently manages to balance progressive thinking with popular appeal. Forever looking to move music and musicians and audiences forward, he creates new meeting places and musical intersections. 
credits
Jan Bang live sampling | Eivind Aarset gitaar | Audun Erlien basgitaar | Anders Engen drums