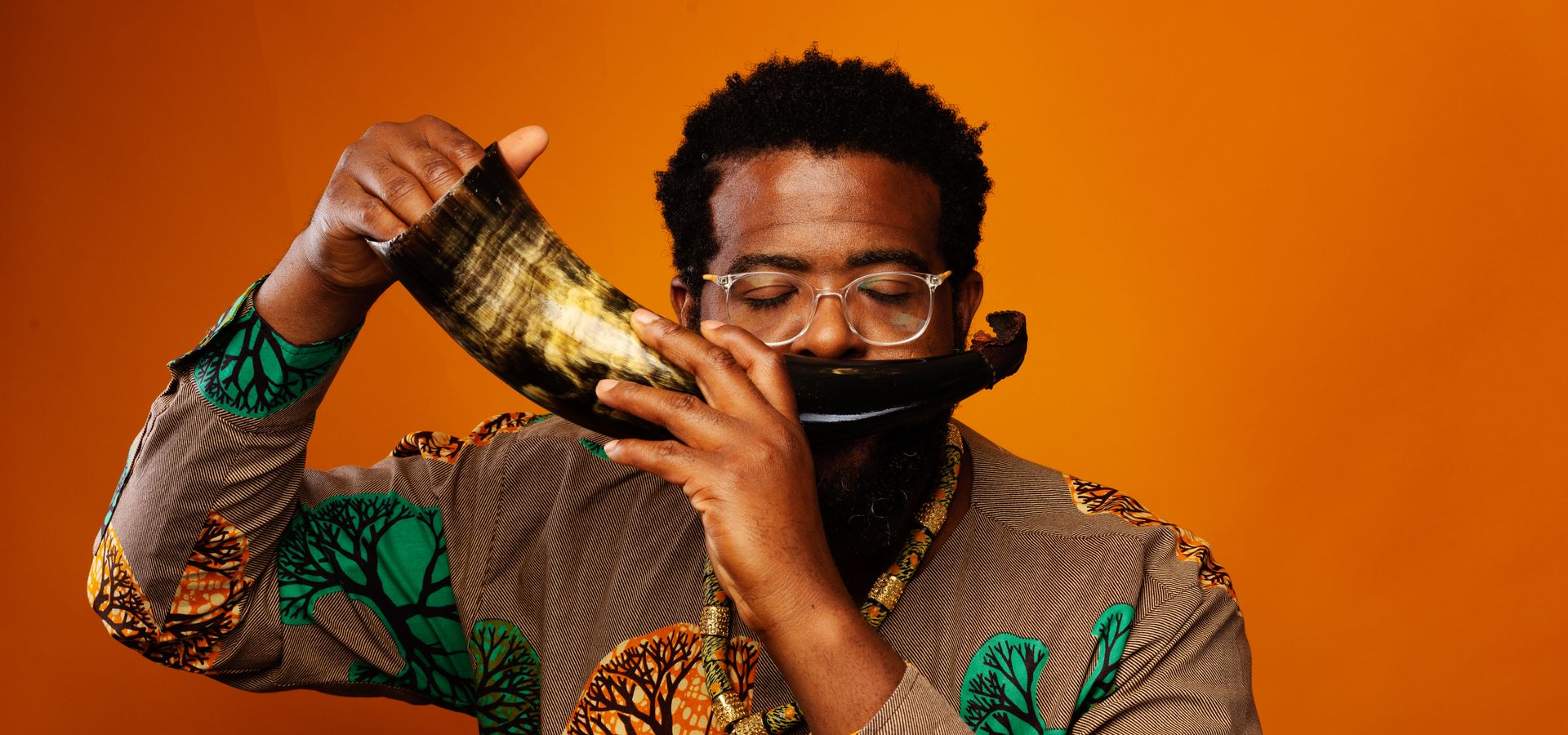 doors open

19:30

start

20:30

end

22:00
For fans of Caribbean music, jazz, improvised music, latin, latin jazz, Curaçaoan jazz, Antillean music, history, heritage, research, field recordings
Led by percussionist Vernon Chatlein, a group of outstanding jazz musicians delves into the indigenous music styles of Curaçao. Vernon Chatlein's music has evolved from the exploration of an old sound archive called Zikinza, which led him through the history of Afro-Curaçaoan music, and taught him about its contributors and pioneers. Chatlein i su Zumbi is the next step, fueled by the mysterious musical style called Muzik di Zumbi. Expect a blend of traditional percussion and rhythms from Curaçao, embedded in chamber music with elements of jazz, improvisation and samples from the archives.. Next to music from his new album "Imershón" released in March 2023, Chatlein will also be presenting new music.
Vernon Chatlein is a composer and a musician of many colours. Originating from Curaçao, he lived in Cuba for two years, studying music there. He moved to the Netherlands in 2009 to study with the godfather of Curaçaoan jazz, pianist Randal Corsen. On his debut album Peace, Love & Music (2017), Vernon connected jazz and latin jazz with the rhythms of the Antilles. He has played with many bands and projects since, including a number of theater productions. 
credits
Tony Roe piano | Marc Mangin sax & flute | Lidrick Solognier percussion | Vernon Chatlein percussion | Nathan Klumperbeek bass | special guest: Peter Somuah trompet.