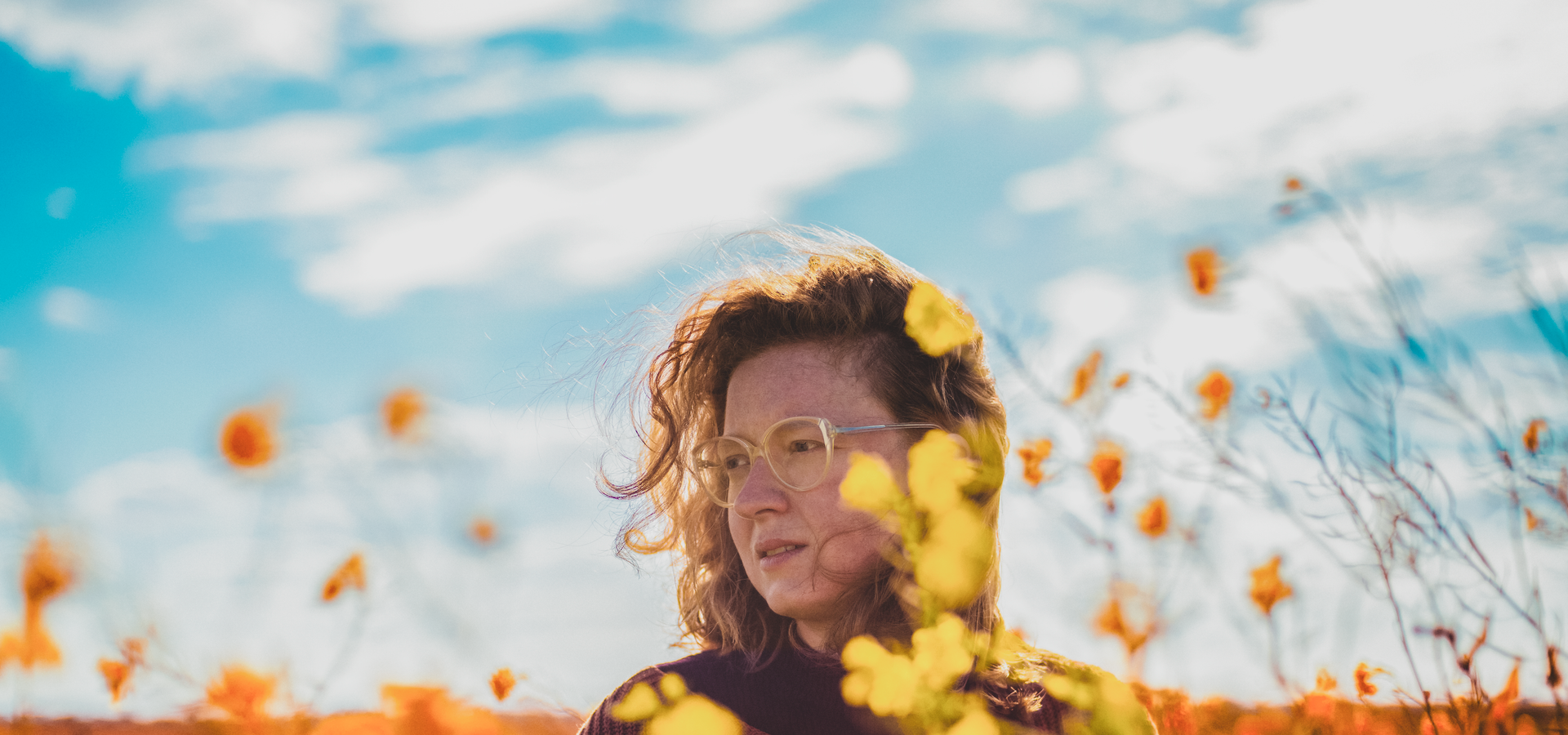 doors open

19:30

start

20:30

end

22:00
The Dutch jazzscene has gained another colorful character. Singer Sanne Huijbregts writes beneficial music with beautiful textures, rich vocals and seductive grooves. With her quartet Sanne Sanne she connects indie-folk with contemporary jazz. 
In September 2023 Sanne Sanne presents their debutalbum Mountain Child with a Dutch release tour. 
Sanne Huijbregts
Sanne Huijbregts has always been passionate about contributing to the current musical landscape. As a small red-headed child, she could already be heard filling the Dutch cycling paths and European mountain hiking trails with her flawless singing voice. During these holidays she couldn't wait to come back home and sit behind the piano to write music. After a multi-year search for her own sound as both singer and percussionist, she offers up her debut album Mountain Child. In this musical photo album she takes you on a journey to a nostalgic time full of childish curiosity and the urge to explore.
Sanne Huijbregts is a vocalist, vibraphonist and composer. With her band EvenSanne she has won the Keep an Eye The Records in 2016, and in 2018 she was nominated for "Best Vocal Jazz Album" at the Edizon Jazz/World Awards. 
For fans of Becca Stevens, Maddison Cunningham, The Punch Brothers
…to discover such a rich and personal universe: at first seductive as acoustic pop, it quickly reveals an astonishing sophistication. (…) Revelation of the day!
credits
Sanne Huijbregts vocals & xylosynth | Roosmarijn Tuenter vocals & viola | Pat Cleaver bass & vocals | Jamie Peet drums