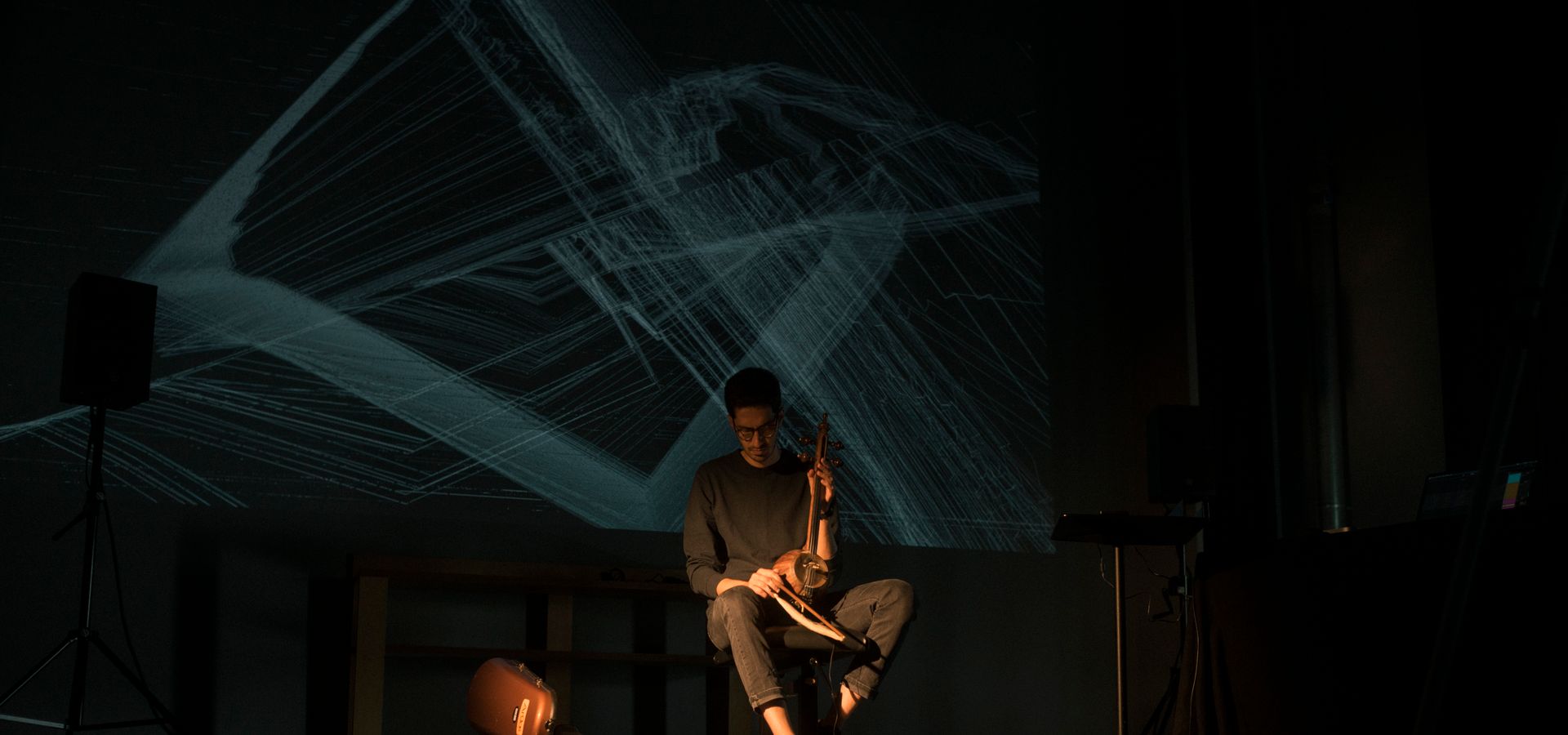 The New Now YOUNG
Creatie- en experimenteerdrang van een nieuwe generatie
Parterre
normal
€ 28
up and till 30 years
€ 10
cjp
€ 10
To answer that question, De Doelen programs het nieuwe nu YOUNG twice a year, an evening in which young makers of today are central. Sometimes still rough, sometimes very beautiful, but always innovative and surprising.
A performance in _____."
An Immersive experience and performance in 3D audio. With a special setting where Cosmic Bride is located in the middle of the room and invites the audience to enter the room. Like it's a piece of sonic architecture: wandering and moving, hearing it above their heads and behind their backs. Through movement with wearable sensor technology, Cosmic Bride changes the sounds of the string quartet and her voice with the movement of her fingers.
Suspence
Composer and Kamancheh player Soheil Shayesteh collaborates with Adam Quartet, visual artist Rashin Teimouri and singer Kristia Michael to create an immersive space where sound and image merge into one. Soheil uses his unique approach to Kamancheh playing, integrating electronics and audio-reactive video to produce dark and delicate textured drones. Their goal is to achieve a harmonious mix of the acoustic and electronic elements in the most organic way possible. Sometimes the use of electronics tends towards the compositional aspect of the process. The translation of electronically composed ideas for Kamancheh and strings takes a texture-based approach, focusing on the spectral characteristics of the Kamancheh and strings. The music consists of narrative melodies deeply rooted in improvisation and inspired by the Persian modal system, supplemented with carefully structured electro-acoustic arrangements for the ensemble. These arrangements are accompanied by live ink paintings that merge computer-generated images, resulting in intricate abstract images that interact with the ensemble's live performance.
credits
A Performance in….
Natalia Kharetskaya stem, live fx | Luna Hallenga eerste viool | Alba Garcia tweede viool | Angeles Chaparro Fuentes viool | Diederik Smulders cello | Pablo Gastaldello sound engineer
Suspence
Adam Quartet | Soheil Shayesteh componist en Kamancheh | Rashin Teimouri beeldend kunstenaar | Kristia Michael zangeres |