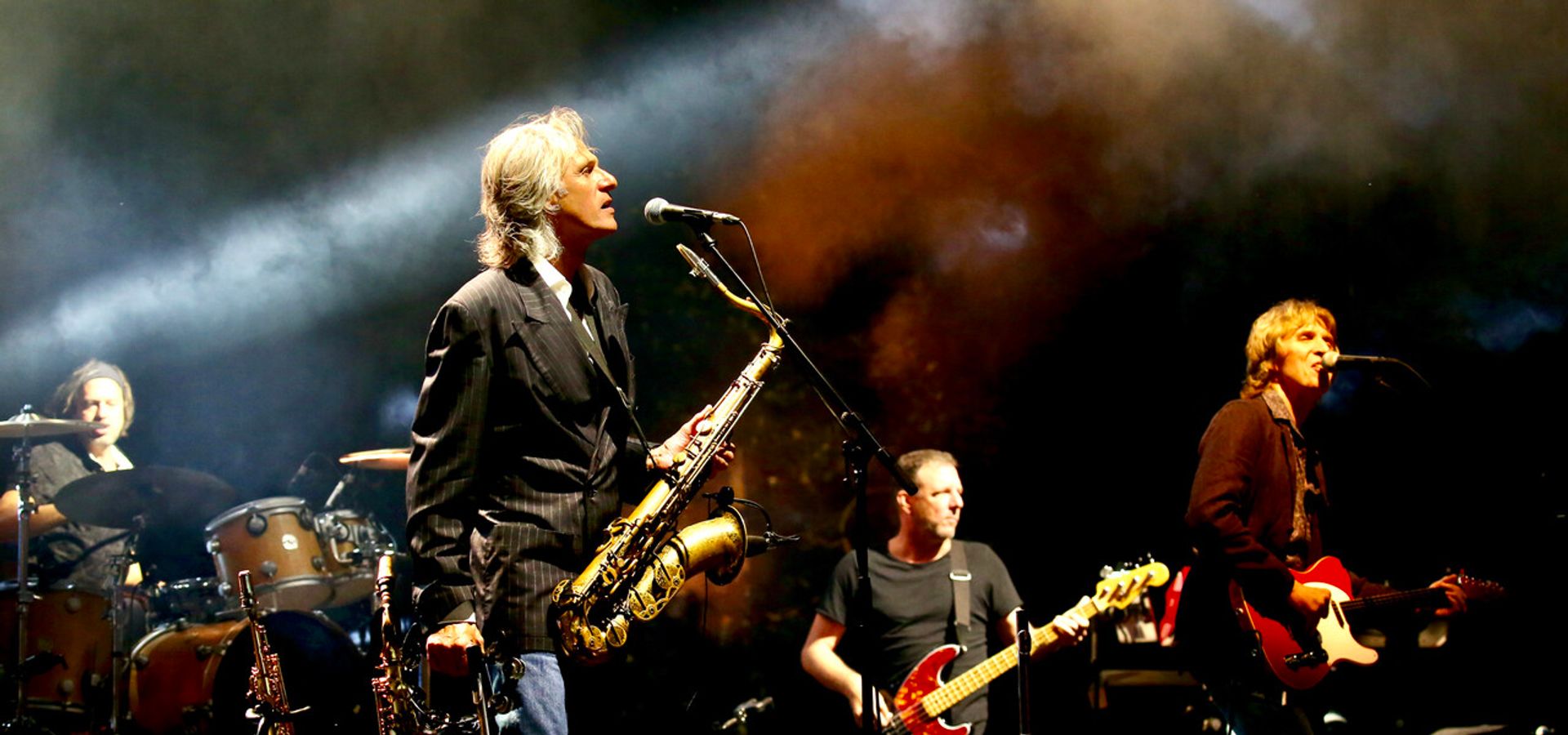 Dire Straits Experience
'Shiver in the dark' - World Tour 2024/2025
Rang 1
normal
€ 47,50
Rang 2
normal
€ 42,50
Rang 3
normal
€ 35
For the enormous number of loyal fans, it felt like the end of the world when The Dire Straits ceased their performances in 1995. But thanks to those same passionate enthusiasts, the music of the wildly popular rock band is more alive than ever before.
The demand for songs from the musical universe that The Dire Straits left behind remains immense, even among younger generations. 'The Dire Straits Experience' responds to that call. Dire Straits band member Chris White, along with six world-class musicians, are part of the artists who perform the gems from the original repertoire. Sultans of Swing, Money for Nothing, Private Investigations, the legend lives on!
The Dire Straits Experience authentically revives the unparalleled musical excellence of The Dire Straits. According to Chris White, band member Terence Reis is the only one who can match the vocal and instrumental qualities of former Straits frontman Mark Knopfler. The bar is set high.
The new lineup is undoubtedly a powerhouse of musical talent. The members of The Dire Straits Experience have formidable musical credentials and have collaborated with big names such as Paul McCartney, Eric Clapton, David Bowie, Mick Jagger, Tina Turner, and Mike Oldfield. The Dire Straits Experience brings back to life the music of one of the most creative and unique bands in rock music.
"From the first note that escapes his lips, from the first stroke of his fingers across the guitar strings, you know that he is doing the impossible. Terence Reis brings back the Dire Straits completely."