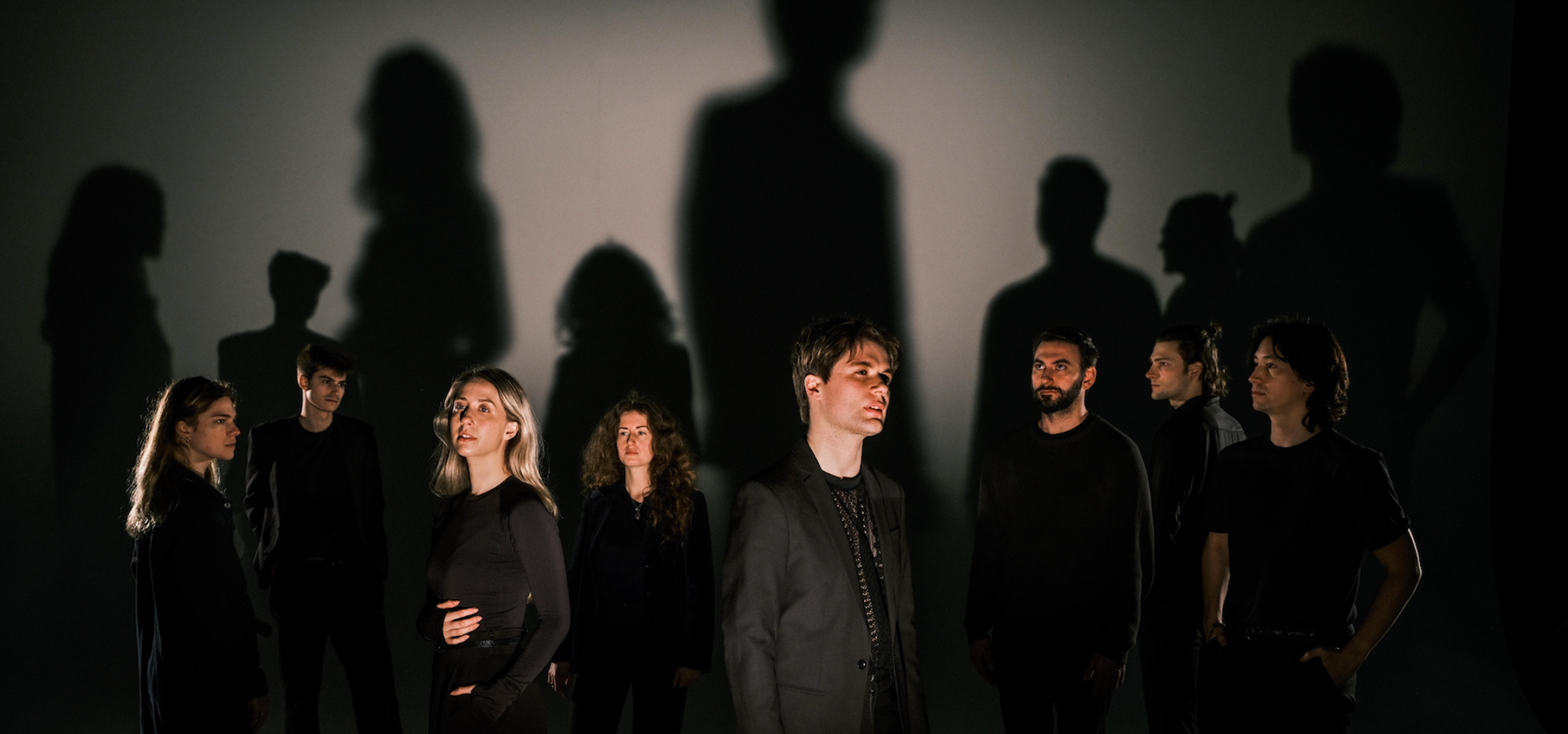 Schaduwspel (foto Studio de Moed - Rollo van Wijk)
The New Now YOUNG
The urge to create and experiment of a new generation with, ao, Jelmer de Moed, Elisabeth Hetherington and Doriene Marselje 
doors open

19:00

start

19:30

intermission

20:10

end

21:40

Parterre
normal
€ 28
up and till 30 years
€ 10
cjp
€ 10
De Doelen plans The New Now YOUNG twice a year to find an answer to that question. During this program, today's young creators take the center stage. Some performances are uncut gems, others are beautiful and touching, but they are always innovative and surprising. This edition will feature, among others, clarinetist Jelmer de Moed, soprano Elisabeth Hetherington, and harpist Doriene Marselje.  
 

Enter the hidden space between light and dark in concert installation Shadow Play. We turn away from the light and encounter the shadow we cast on the world around us. What hides a shadow, and what connects us? We investigate the shadow play between our body and the installation, the text and melody, the past and now. Who leads and who follows?
Shadow Play is a concert installation for which the young composers Amarante Nat and Nuno Lobo write music and is performed by clarinetist Jelmer de Moed, soprano Elisabeth Hetherington, and sonologist Dario Giustarini. Boris Peters and Naida Amorim developed the visual installation that comes together with the music, directed by Peter Leung. Shadow play is a concept and production by Studio de Moed in collaboration with Gaudeamus.
 In a landscape by harpist Doriene Marselje is an audiovisual performance in which she creates a unique symbiosis between light and music. She developed an interactive light installation specifically for this performance, collaborating with designer Wouter Marselje and designer Wilco van Iperen. They also designed the software (in collaboration with M91200), through which Doriene can control the light installation in real time by playing her harp.  
credits
Schaduwspel
Jelmer de Moed klarinet en concept | Peter Leung eindregie | Elisabeth Hetherington sopraan | Naida Amorim scenografie | Boris Peters cinematografie | Amarante Nat compositie | Nuno Lobo compositie | Dario Giustarini techniek | Studio de Moed productie in coproductie met Gaudeamus
In a Landscape
Doriene Marselje harp | Wouter Marselje ontwerp | Wilco van Iperen vormgeving