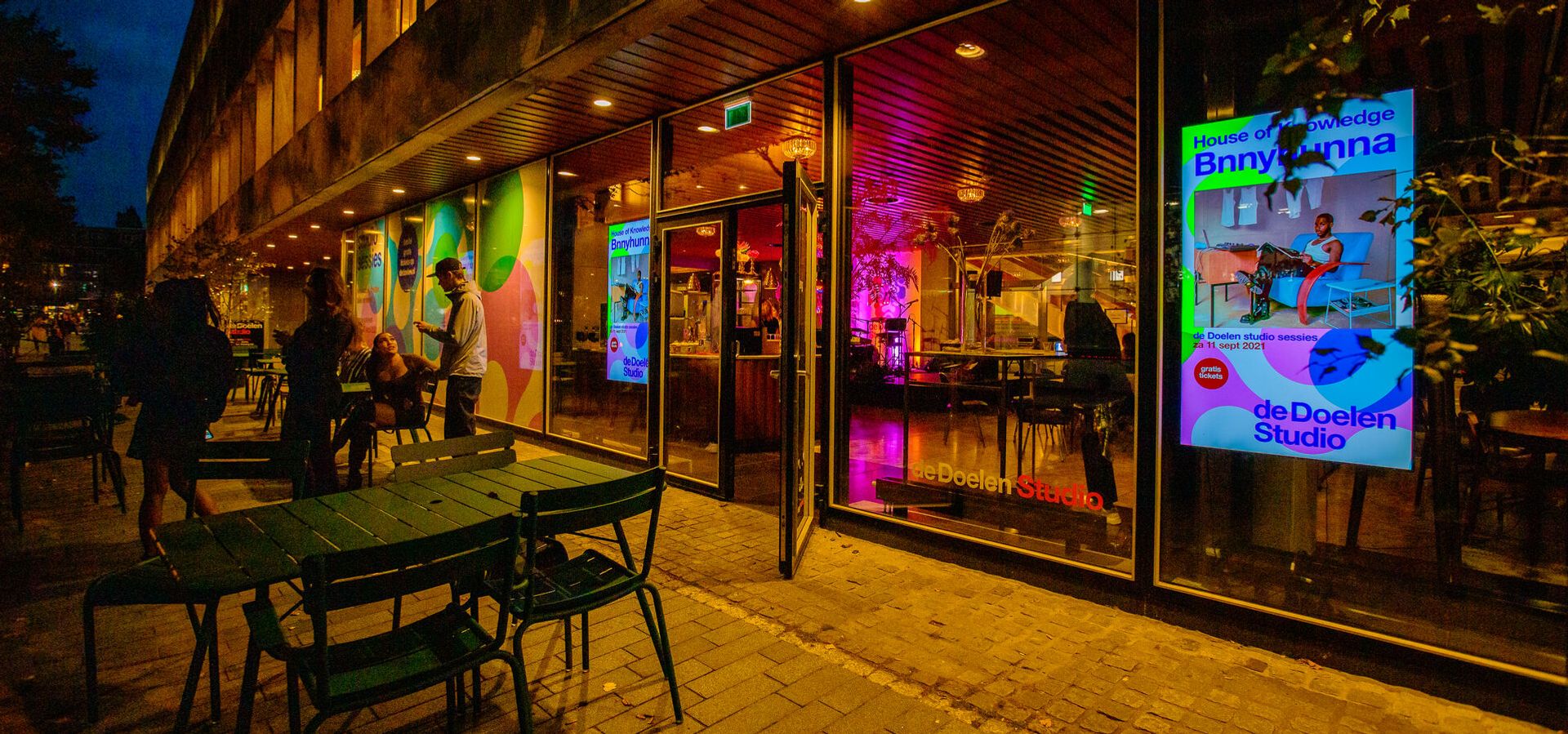 de Doelen studio
The smallest Doelen stage is open in the middle of the city of Rotterdam! With a diverse weekly programme there is something for everyone to experience. Curious? Then read on and view the agenda. 
follow our socials and stay up to date!
about de Doelen studio


Mon: Monday Night Jam
Jamming with the SteezMusicBand conducted by Stanley Clementina, in collaboration with Epitome Entertainment
Tue: closed
But open to suggestions...
Wed: de Doelen Kids
Programme for kids from 14:00 to 16:00 and Doelen Kids Chess Club 16:30 - 17:30
Thu: Study Hours & After Hours
Study first and then start your weekend early with nice music from local talent! 13:00 - 23:00
Fri: Club Key
We give the key to various initiatives in the city: from variety shows to reggae and local talent. With food from Maher's Kitchen. The buffet starts at 18:00, Club Key at 20:00
Sat: WNL live radio show 'In de Kantine' & Aretha's
Fidan Ekiz & Wieger Hemmer receive surprising guests from 17:00 to 19:00
After the people from the radio have left, it's time for Aretha's, the Saturday evening programme with jazzy & soulful music. 21:00 - 22:00
Sun: Culture Vulture
Varied cultural programme in the afternoon: De Luisterbar, Silent Boekenclub, Rotterdam Soos, Dog Friendly
opening hours
Monday & Tuesday: view the agenda
Wednesday: 13:00 - 18:00
Thursday: 13:00 - 23:00
Friday: 16:00 till late
Saturday: 16:00 till late
Sunday: 13:00 - 18:00