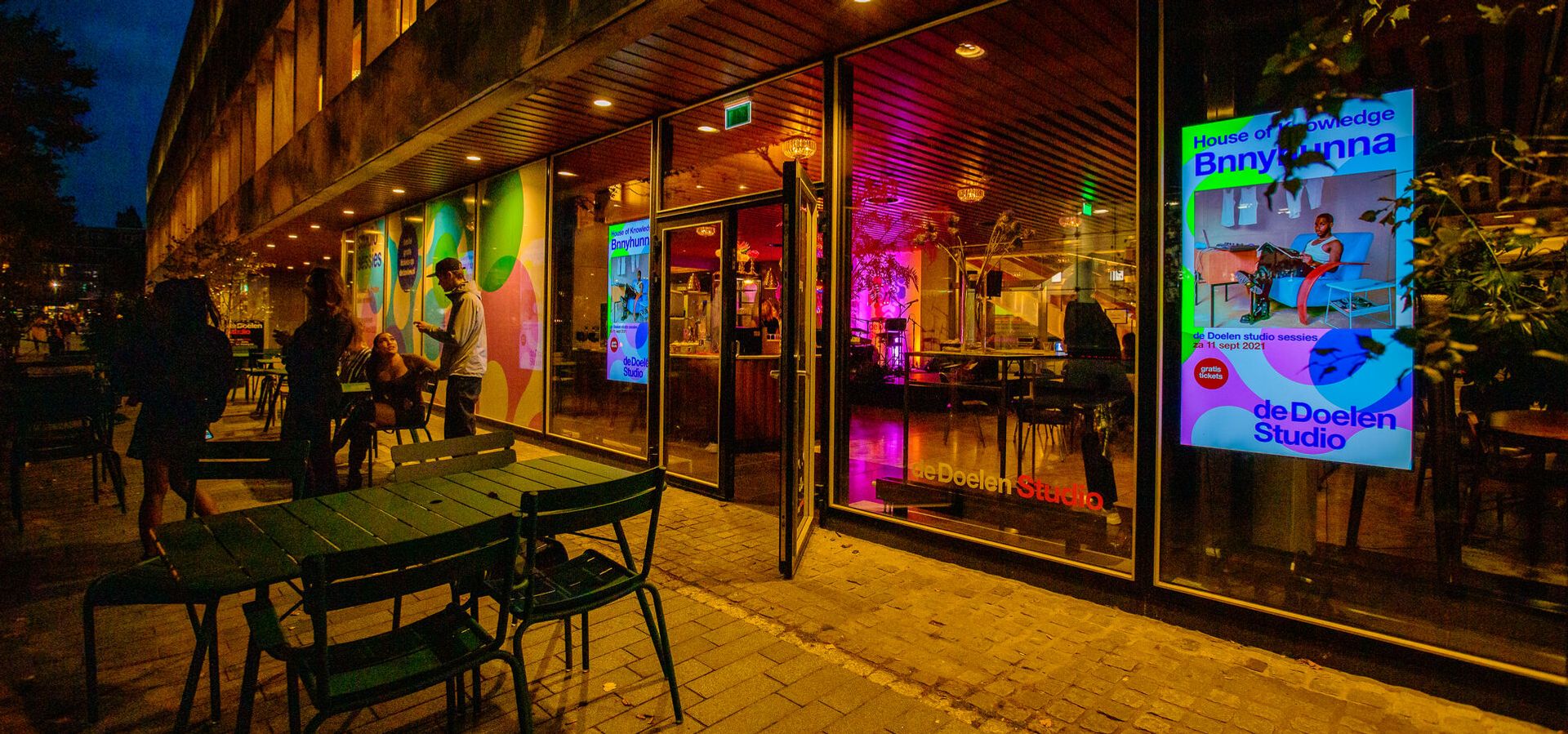 de Doelen studio
The tiniest Doelen stage is open in the middle of the city of Rotterdam! With a diverse weekly and free programme there is something for everyone to experience.
follow us
about de Doelen studio


Mon: Monday Night Jam
Jamming with the SteezMusicBand conducted by Stanley Clementina, in collaboration with Epitome Entertainment
Tue: closed
But open to suggestions...
Wed: de Doelen Kids
Programme for kids from 14:00 to 16:00 and Doelen Kids Chess Club 16:30 - 17:30
Thu: Study Hours & After Hours
Study first and then start your weekend early with nice music from local talent! 13:00 - 23:00
Fri: Club Key
We give the key to various initiatives in the city: from variety shows to reggae and local talent. With food from Maher's Kitchen. The buffet starts at 18:00, Club Key at 20:00
Sat: WNL live radio show 'In de Kantine' & Aretha's
Fidan Ekiz & Wieger Hemmer receive surprising guests from 17:00 to 19:00
After the people from the radio have left, it's time for Aretha's, the Saturday evening programme with jazzy & soulful music. 21:00 - 22:00
Sun: Culture Vulture
Varied cultural programme in the afternoon: De Luisterbar, Silent Boekenclub, Rotterdam Soos, Dog Friendly
opening hours 
During the summer holiday the Doelen Studio will be closed. On September 6th we open again with a special openingprogram. We hope to see you next season! 
Monday & Tuesday: view the agenda
Wednesday: 13:00 - 18:00 
Thursday: 13:00 - 23:00 
Friday: 16:00 till late
Saturday: 16:00 till late
Sunday: 13:00 - 18:00