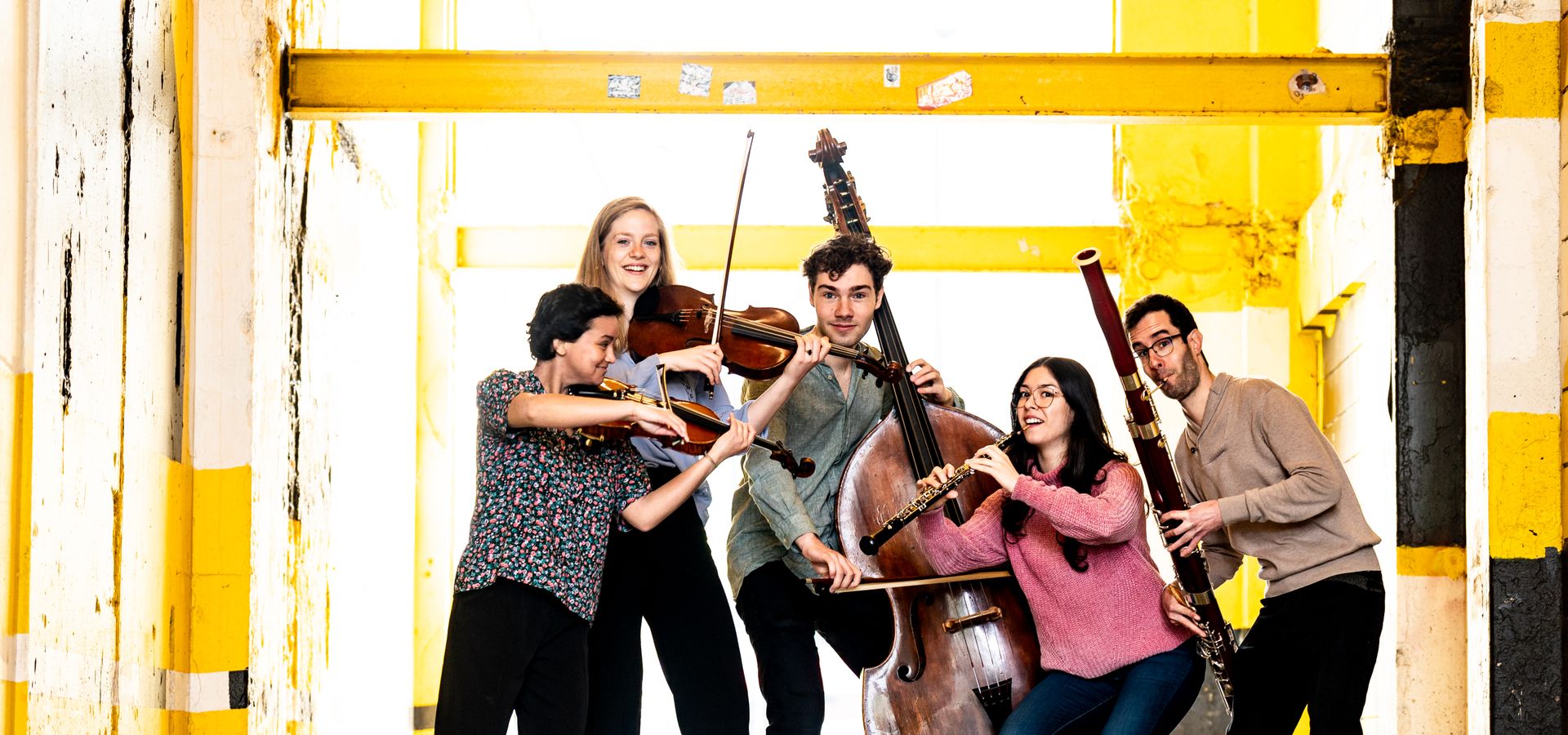 Nina (2002) begon met vioolspelen op zesjarige leeftijd. Ze begon haar studie bij Marina Meerson en
studeerde daarna bij Natalija Morozova. Ze doet nu haar bacheloropleiding op het conservatorium
van Rotterdam, Codarts, waar ze studeert bij Pavel Fischer en Letizia Sciarone.
Nina vormt een duo met pianist Damiën Heemskerk, waarmee ze heeft gespeeld in onder ander de Doelen, maar ook prijzen heeft gewonnen op kamermuziekconcoursen zoals: de tweede prijs op het Kamermuziek Concours Gelre, eerste prijs op het Prinses Marianne Concours en ze waren finalisten van het Storioni Concours. Naast het standaard repertoire, focussen ze ook op stukken die minder bekend zijn bij het publiek.
The Zinnia Quartet was founded at Codarts University of the Arts in 2023. Based in Rotterdam, this string quartet is comprised of 4 young and talented Spanish musicians, eager to play and work together. With their mixed backgrounds, they bring a new and personal take to the well-known classical ensemble
De Doelen brengt dit programma in samenwerking met Codarts Rotterdam. 
programme
Nina Broeva:
Johann Paul von Westhoff (1656-1705)
Suite voor solo viool in Bes groot
Allemande, Courante, Sarabande, Gigue
Niccolò Paganini (1782-1840)
Caprice voor solo viool op.1 no.9
Zinnia Quartet:
Felix Mendelssohn (1809-1847)
Strijkkwartet No.2 Op. 13 in a klein
Adagio – Allegro vivace, Presto- Adagio non lento
credits
Nina Broeva viool 
Zinnia Quartet
Darío Rodríguez Ventura viool | Sonsoles Vallés Rodriguez viool | Miguel del Pozo Sánchez altviool | Joshua Lind cello