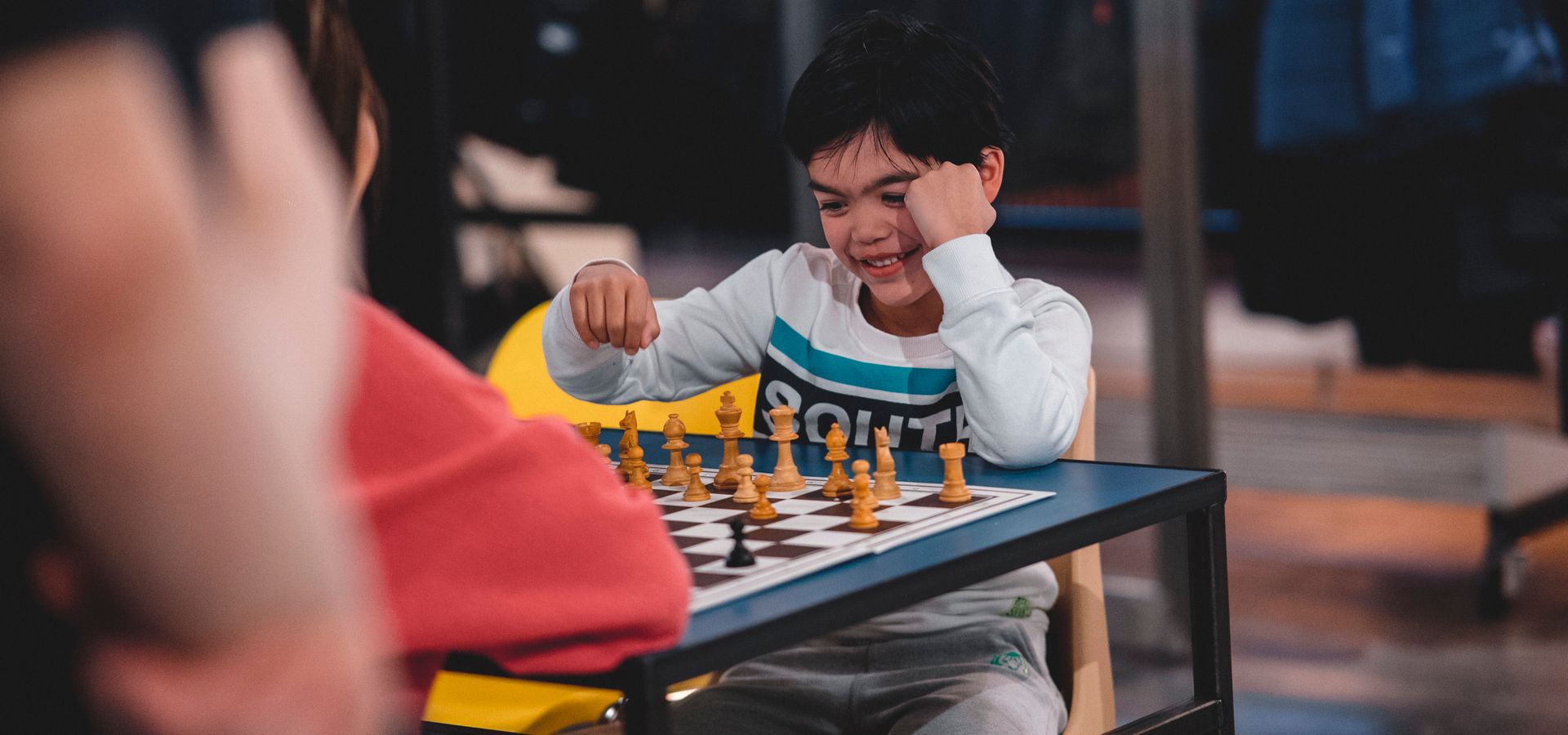 de Doelen kids: 12-part chess course
learn how to play chess from instructor Ruud Neumeijer!
Wed 13 Dec '23

Wed 20 Mar '24

Tickets
normal
€ 30
6 lessen
€ 15
The Doelen Studio welcomes young chess enthusiasts: every Wednesday afternoon around 4:30, kids come to Doelen to learn chess from instructor Ruud Neumeijer, well-known from the chess club De Koddige Koning.

With his chess club, Ruud Neumeijer has been providing chess lessons in Rotterdam primary schools and community centers for a long time, including in Delfshaven, Charlois, and the city center. On Wednesday, December 13th, a new series of lessons starts for enthusiastic primary school students aged 7 and above, introducing them to the basics of chess.

You can join the course for €30 per child, including a workbook with beautiful chess puzzles, assignments, and amusing drawings. It's also possible to join later and book 6 lessons for €15.
Dates: 13th of december, 20th of december, 10th of january, 17th of january, 24th of january, 31st of january, 7th of february, 14th of february, 28th of february, 6th march, 13th of march, 20th of march.