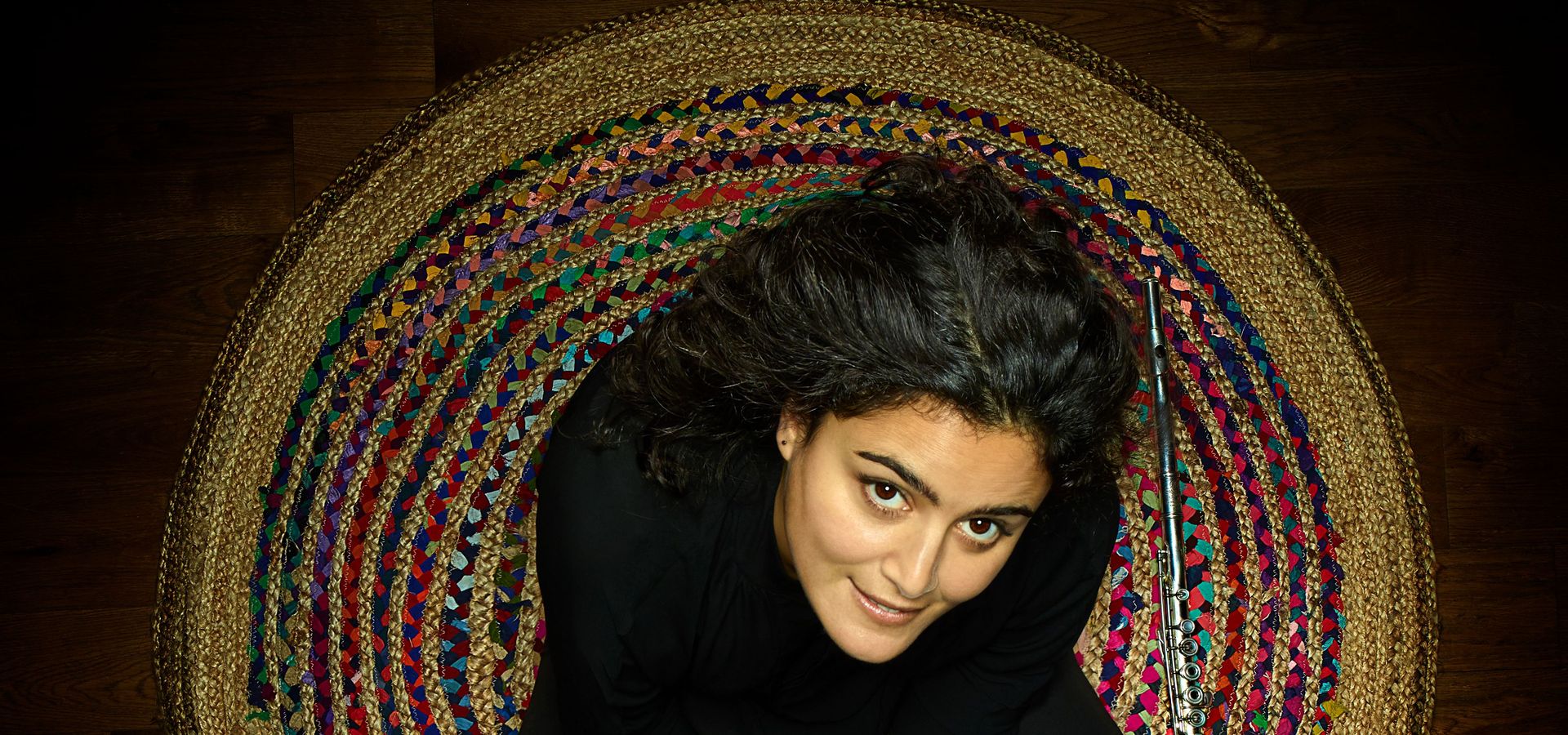 Naïssam Jalal Trio - Quest of the Invisible
Between silence and trance
doors open

19:30

start

20:30

end

22:00
For her latest project, Naïssam Jalal invited Brazilian pianist Leonardo Montana and French-Armenian double bass player Claude Tchamitchian in search of the invisible.
The repertoire of Quest of the Invisible is at the crossroad of extra-western, traditional mystic musics and modal jazz. It takes the form of melodic themes that are sometimes very simple and sometimes much more complex. Silence has a central place, the rhythm always leads to trance in a repetitive, hypnotic form, and sometimes the voice reinforces the instruments to try to touch the invisible by naming it. This quest for the Invisible oscillates between shadow and light, contemplation and trance, silence and music.
Hamid Drake was invited on 4 titles of the double album. The album won the "Victoire du Jazz 2019", the highest jazz award in France and has recieved critical and public acclaim since the release. The trio gave already numerous concerts and many others are planned in Europe, America and Africa.
NAÏSSAM JALAL - flute, nay, voice, composition
A flutist and prolific composer, Naïssam Jalal comes from a fertile background in music fueled by passion and curiosity. Born in Paris to Syrian parents, she assimilated and transcended the essence of European and Arab classical music, the art of jazz improvisation, the urgency of Hip-Hop, the euphoria of funk, and the vitality of traditions from Africa, with a keen sense of synthesis and a hyper-sensitive touch.
For several years, the flutist Naïssam Jalal has been revealing a personal, vibrant musical universe which gives both in substance and in form, new meaning to the word freedom. In a continual search with boundless curiosity, she shines by her virtuous capacity to weave the bonds between different musical cultures and aesthetic fields. Commitment through and in music, and creation in the service of commitment: these are the guidelines of her many artistic projects that have never ceased to surprise by their originality, their authenticity and their artistic qualities.
CLAUDE TCHAMITCHAN (double bass)
For the last thirty years, Claude Tchamitchian has been working in several different artistic areas, as well as composing original music for dance and theatre. In 1994, he founded Emouvance, a company that allows him to develop and be involved in artistic projects in the fields of contemporary and improvised music. During this same period, he founded the Lousadzak Ensemble, one of the main strands of his varied career.
LEONARDO MONTANA (piano)
Leonardo Montana was born, in 1977, in the city of La Paz from Colombian and English parents and grew up between Bahia (Brazil) and Guadeloupe (French West Indies). Inspired by the Caribbean rhythms of his childhood, and many other influences the musical world of Leonardo is original and wide. Throughout his diverse participations in eclectic projects, he keeps broadening his practice and capacities.
A quest that oscillates between shadow and light, contemplation and trance, silence and music. Naïssam Jalal approaches the shores of spirituality with a totally invested quartet
credits
NAÏSSAM JALAL fluit, nay, stem, compositie | CLAUDE TCHAMITCHAN contrabas | LEONARDO MONTANA piano