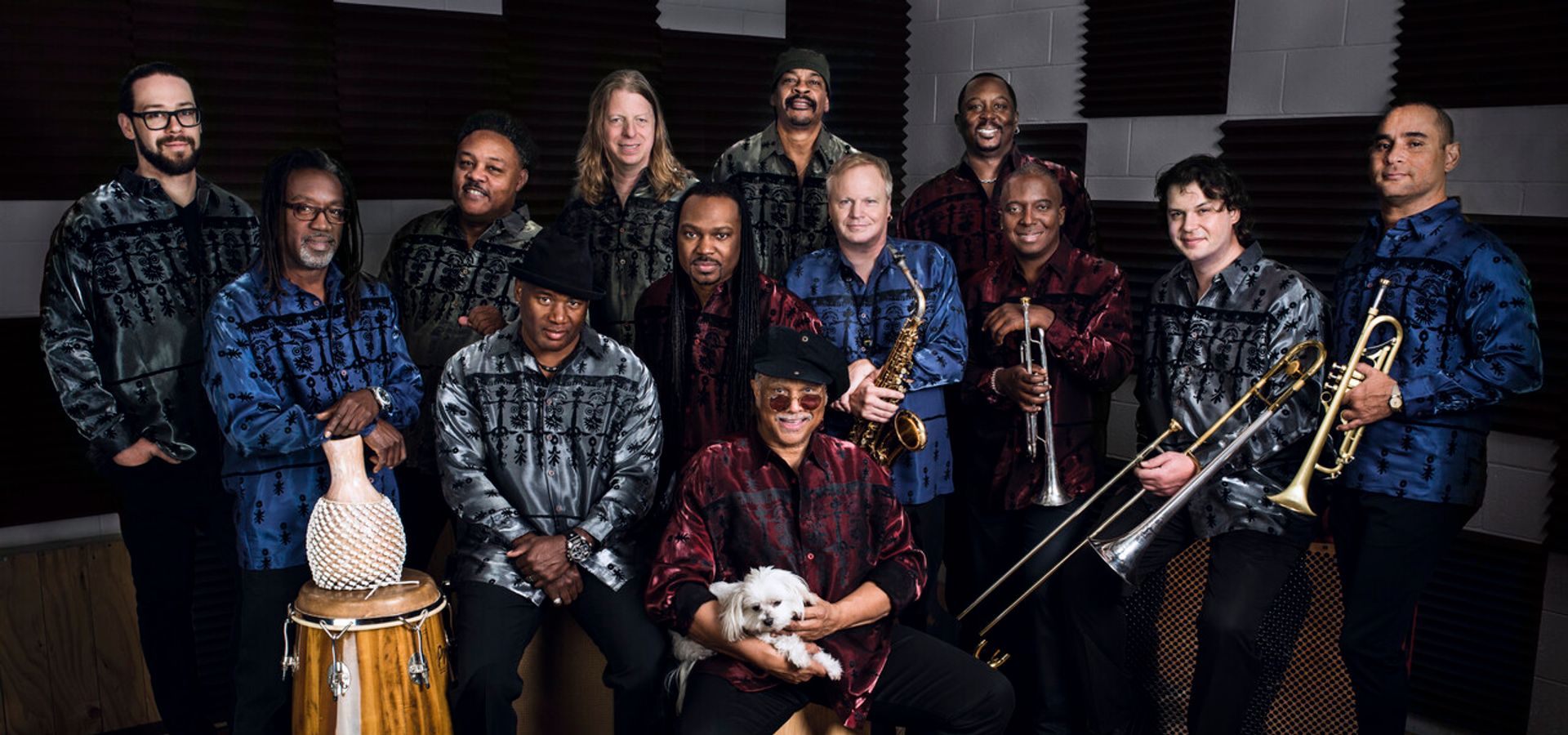 They are all about the music...
Built around legendary Earth, Wind & Fire guitarist Al McKay, the aptly-named "Earth, Wind & Fire Experience by Al McKay" reincarnates the spirit of the original - powerfully delivering hit after hit of the supergroup's songs - in the original keys and with the original feel.
McKay's group, the Al McKay Allstars, offers a stunning demonstration of the power of living, vital performance, upholding the high standard of live excellence that established the original Earth, Wind & Fire sound.
For fans around the world, the question often is: "where did this band come from?" It was 1982. After Al McKay left the group, Earth, Wind & Fire was on its last legs. Finally, in 1983 it was over. The band that had defined the modern sound of R&B music was done. All that was left was the legacy of the music that had sustained and nurtured a generation. Then in 1990, the EWF icon, Al McKay - who was the "groove director" of the original band, who produced "Boogie Wonderland", co-wrote "September" and was world-renown for his rhythm guitar chops - decided to put a band together from the spirit of the original group.
Over the years, the LA Allstars - and later the Al McKay Allstars - have featured a who's who of the most influential musicians in R&B and Funk. Performing their show around the world, "Earth, Wind &Fire Experience by Al McKay" is the closest thing you can get to what EWF sounded like in its heyday during the late 1970's and early 80's.
Among musicians and fans alike, the group is considered the top funk band on the planet today. So if you are a fan of EWF or American funk music in general, be sure to see and hear the Al McKay's Earth, Wind & Fire Experience on its worldwide tour. It is truly the opportunity of a lifetime and an experience not to be missed! 
TICKETSALES START ON WEDNESDAY THE 12TH OF APRIL AT 10:00