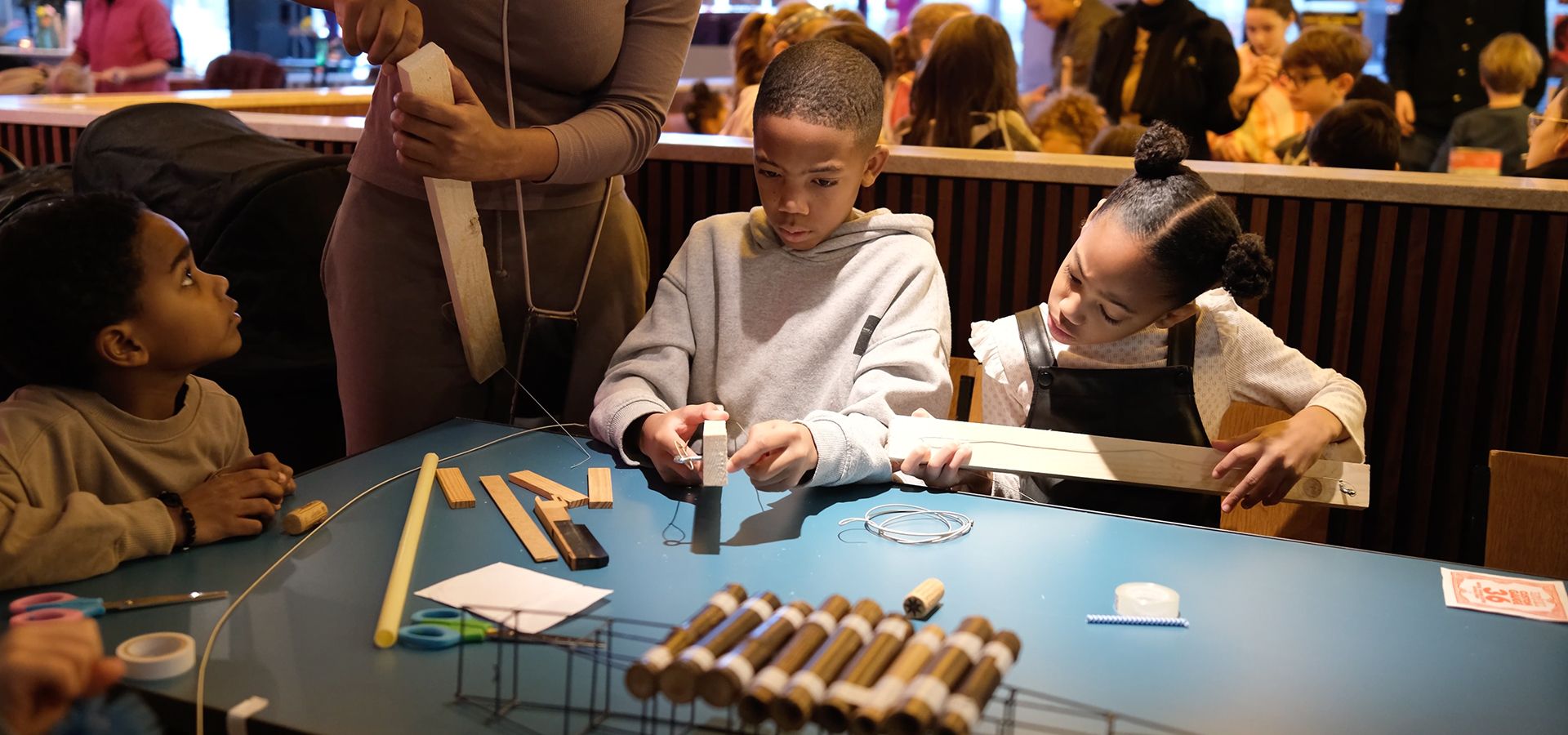 de Doelen kids XL: build your own instrument
build your own violin, flute or guitar
During the school break, the kids of Rotterdam are welcome in de Doelen Studio! From Monday 1 to Friday 5 May, the doors will open for Doelen Kids XL at 10:00 hours. There is something fun to do every day. From making instruments to crafting.

Build your own violin, trumpet, guitar or fantasy instrument on Monday 1 May!

With the help from Jacob Plooij, known from the Analogues, and lots of old boxes, pipes, strings and other cool stuff nothing is too crazy and everything is possible!

Building an instrument takes about 45 to 60 minutes. The workshop is accessible with a free ticket from 10:00 to 12:00 hours.


de Doelen Kids
Every Wednesday afternoon, de Doelen Studio is open for primary school children. All kids are welcome!
Check out the full programme: dedoelen.nl/kids.