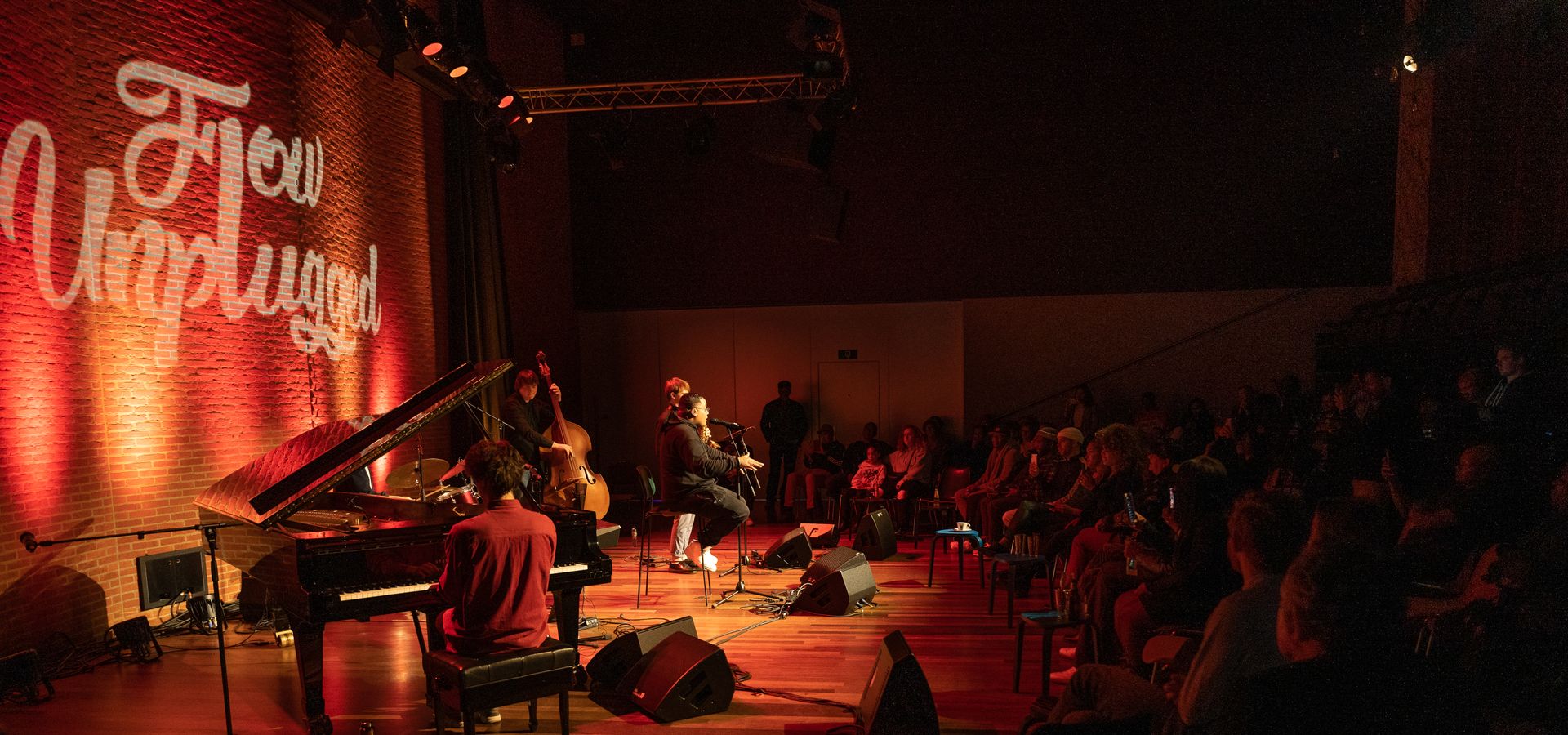 This musical singer-songwriter evening is the place where upcoming artists show themselves vulnerable and 'unplugged' to the audience. Pure, raw and honest they tell their inspiring story in an acoustic setting with minimal amplification.

Twenty to thirty talents are given the opportunity to perform every year. They are guided in this by artists who are already better known within the field.

After the performance, talk to the artists of the evening, while enjoying a drink and chill DJ tunes.
LINE-UP:
Delany
Kim Petite
Ebony Lisa
#YASSLINES
Joni Jules
Maarten Julia
Kelly Briais