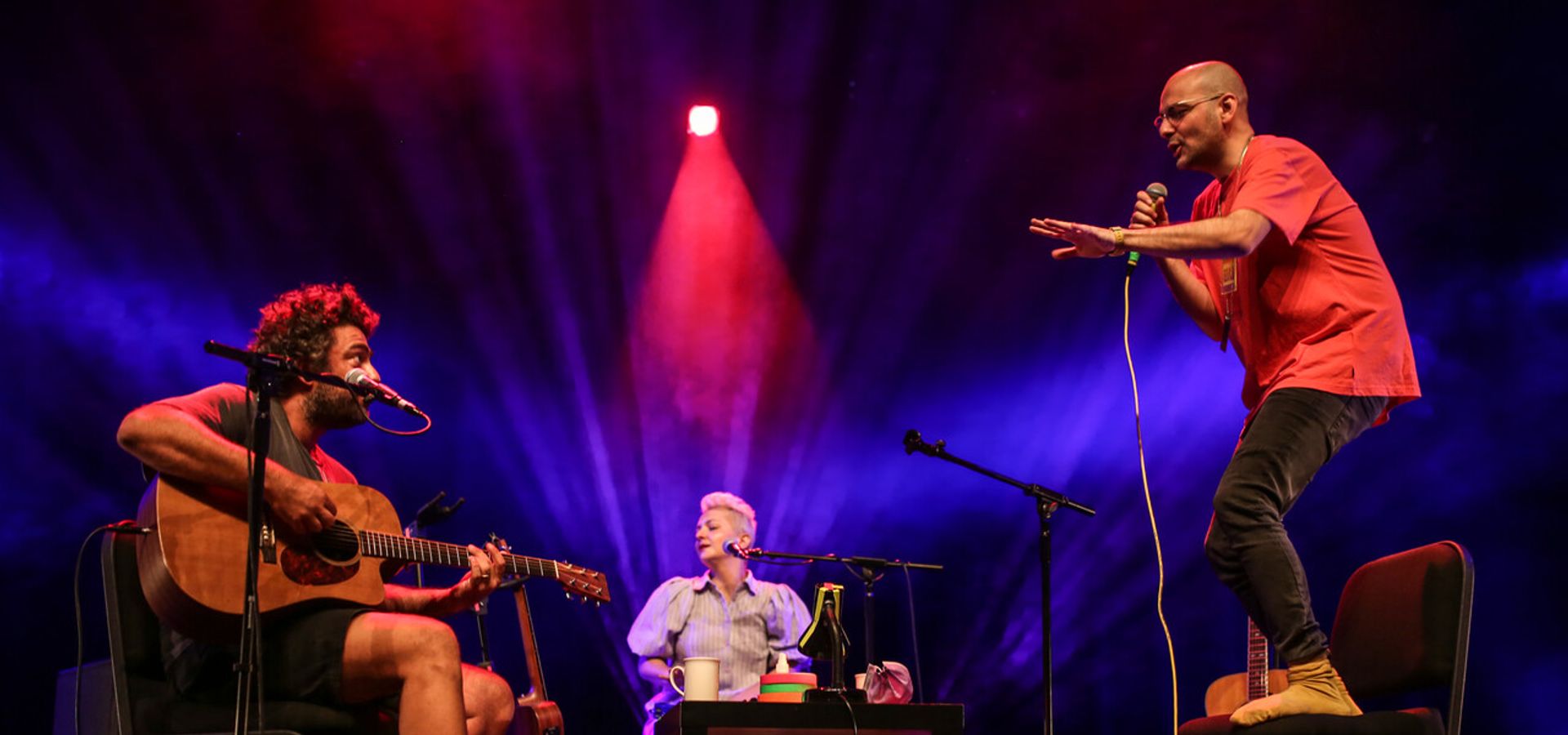 Büyük Ev Ablukada, an electronic pop/rock group from Turkey, will embark on their first European tour in an acoustic formation this year. On Sunday May 7th, the game-changers from Turkey's alternative music scene will show their unique music, craziness, and imagination to the Dutch public for the first time at de Doelen in Rotterdam.
From 2008, Büyük Ev Ablukada became known in a very short time for their metaphorical, cheerful songs and special concerts. Through their boldness, musical freedom and simplicity, the band gathered a loyal following of fans. With their releases and striking concerts, Büyük Ev Ablukada managed to impress their audience time and time again. After their two studio albums "Full Faça" and "FIRTINAYT", the band is preparing for the release of their highly anticipated new album. The album's lead single "Yangın Akvaryum" gives an indication of the musical spaces the band is exploring this time around. However, within all these explorations, the band continues to perform with their acoustic format as a pure Büyük Ev Ablukada experience.
Join Galvaniz Gelbiraz (Gülin Kılıçay), Canavar Banavar (Bartu Küçükçağlayan) and Afordisman Salihins (Cem Yılmazer) in this journey and prepare for an evening full of theatrical surprises and joy.
credits
i.s.m. Mystiek Productions