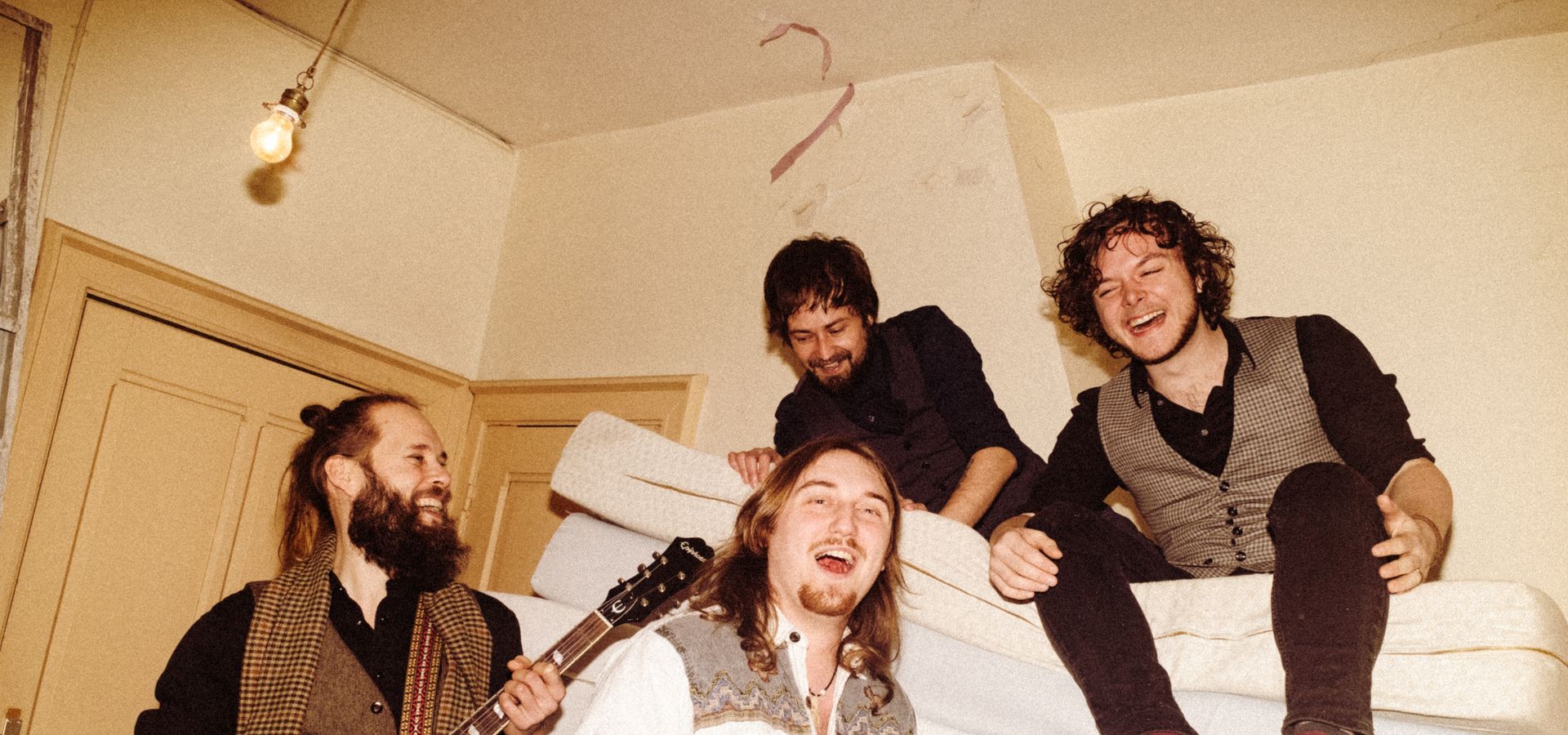 Certain Animals keert terug naar de Doelen om de release van haar tweede album 'Arts & Crafts' te vieren! Met verrassingsoptredens, gastmuzikanten en DJ Pucky Space Age die voor en na de show van de band de lekkerste platen uit de 60s en 70s draait!
Voor hun tweede langspeler is Certain Animals nog dieper gedoken in hun zoektocht naar wat zij verstaan onder goede muziek. Gedrenkt in een ruime kennis van hun muzikale helden uit de 60s en 70s als Electric Light Orchestra, Supertramp en natuurlijk The Beatles neemt de band je mee op een eclectische en emotionele reis door een vintage verleden.
De band brengt op Arts & Crafts hun kijk op het leven zonder schroom of pretenties, en is openhartig, eerlijk en vol liefde over wat dat de band brengt. Die liefde en hoop, en hun tegenhangers rouw en verlies, worden op deze plaat in een gloeiende muzikale vorm gegoten. Aangesterkt door nog meer melodische meerstemmigheid dan op hun uiterst goed ontvangen debuutplaat Songs to Make You Move, en met een nog prominentere rol voor toetsenpartijen draagt Certain Animals soms tegen beter weten in een boodschap van positiviteit uit. Certain Animals is op Arts & Crafts toegankelijker dan ooit, zonder concessies te doen. De band voelt zich vrij en combineert moeiteloos satijnzachte seventies melodieën met ronkende Hammonds, AC/DC-boogies met Beatle-ballads en glamrock met goedaardigheid.
Het eigenhandig geproduceerde debuutalbum Songs To Make You Move komt in september 2020 uit via label TCBYML. De eerste plaat van Certain Animals wordt met open armen door de landelijke muziekpers ontvangen, met lovende recensies in alle grote muziekbladen. Alle singles van 'Songs To Make You Move' alsmede van het in aantocht zijnde tweede album genieten airplay op nationale en internationale radio.
In de Doelen speelt Certain Animals voor het eerst in nieuwe formatie en wordt de band eenmalig uitgebreid met blazers, percussie en meer verrassingen! En uiteraard worden nummers van de nieuwe plaat gebracht en is het album op de avond ook voor het eerst verkrijgbaar.
'Als je zo'n prachtige band hebt als Certain Animals, dan draai je die met heel erg veel plezier.'
credits
Thijs van Leeuwen gitaar, zang | Niels-Jan van Dijk basgitaar, zang | Rick van de Voort drums, zang | Quint Vullings orgel