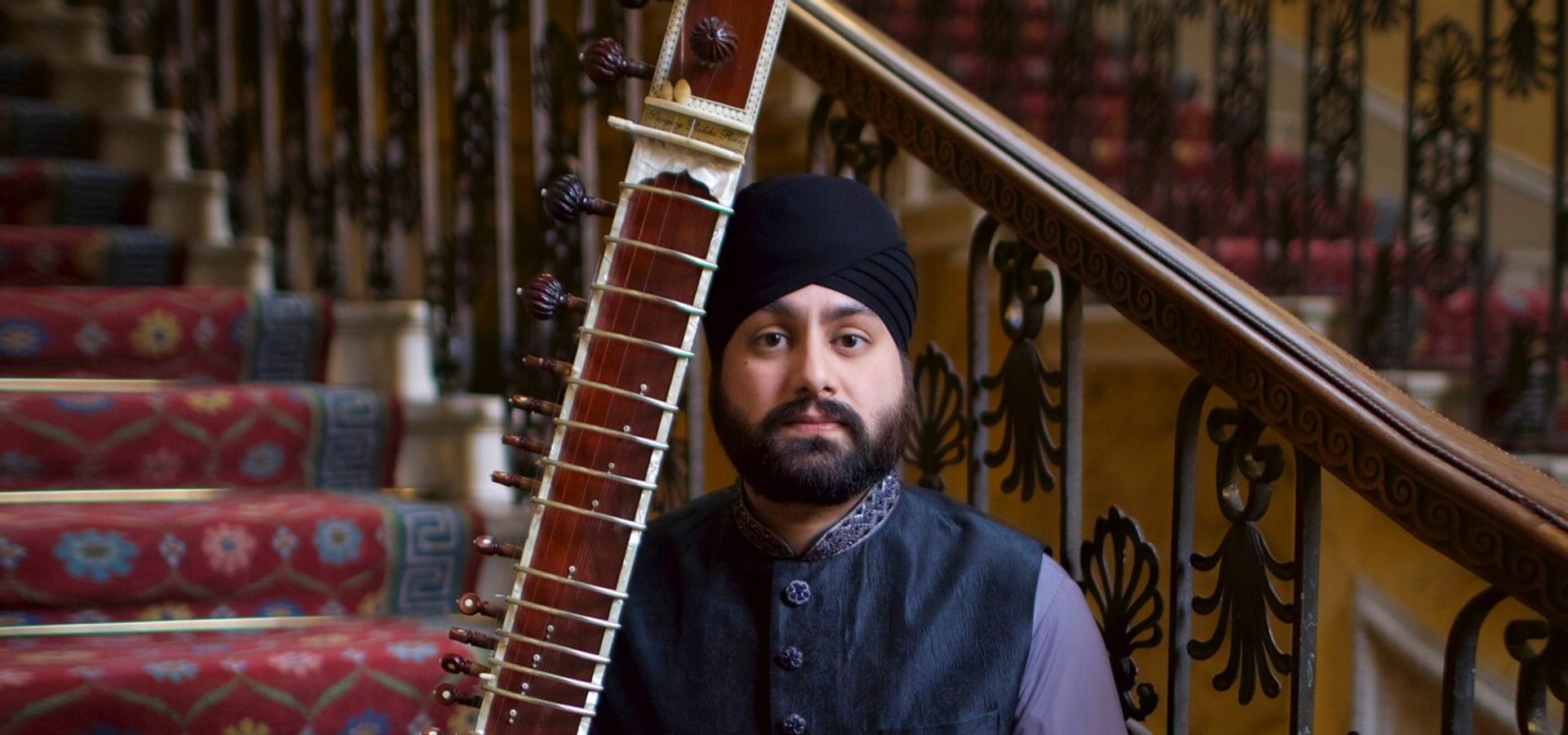 Jasdeep Singh Degun
Anomaly tour - Indiase muziektraditie in eigentijdse vorm
Toprang
Regular
€ 50
Rang 1
Regular
€ 30
Rang 2
Regular
€ 20
Be surprised by the new pearl of Indian classical music. The British-Indian sitar virtuoso and composer Jasdeep Singh Degun is causing a stir in England with his debut album Anomaly. As part of his tour, Jasdeep and his 8-piece music formation will also visit Rotterdam as the only concert location on the European mainland. Anomaly belongs to the Top 10 of the 'best world and folk music albums of 2022' according to the Financial Times.
The versatile album was recorded under the guidance of music icon Nitin Sawhney and balances on the cutting edge of Indian Ragas and Western classical music. Elegant and rich in sound with deep undertones, Anomaly brings a fresh interpretation of the ancient Indian music tradition while maintaining its authenticity.
As a composer he brings together the beauty and spontaneity of Indian and Western classical music. Thanks to Jasdeep's phenomenal sitar playing and the lively interaction with the musicians, you as a listener are completely absorbed in the music.
Presented by South Asian Arts-uk in association with Concerted Artists and Real World Records.
programme
Jasdeep Singh Degun sitar | Glenn Sharp guitar | Kaviraj Singh santoor | Liz Hanks  cello | Kirpal Panesar  esraj | NTB mridangam | John Pope double bass | Harkiret Bahra tabla | Aisling Brouwer piano
credits
Organization: the Goals & DesiYUP
This concert is made possible by: South Asian Arts-uk, Concerted Artists and Real World Records