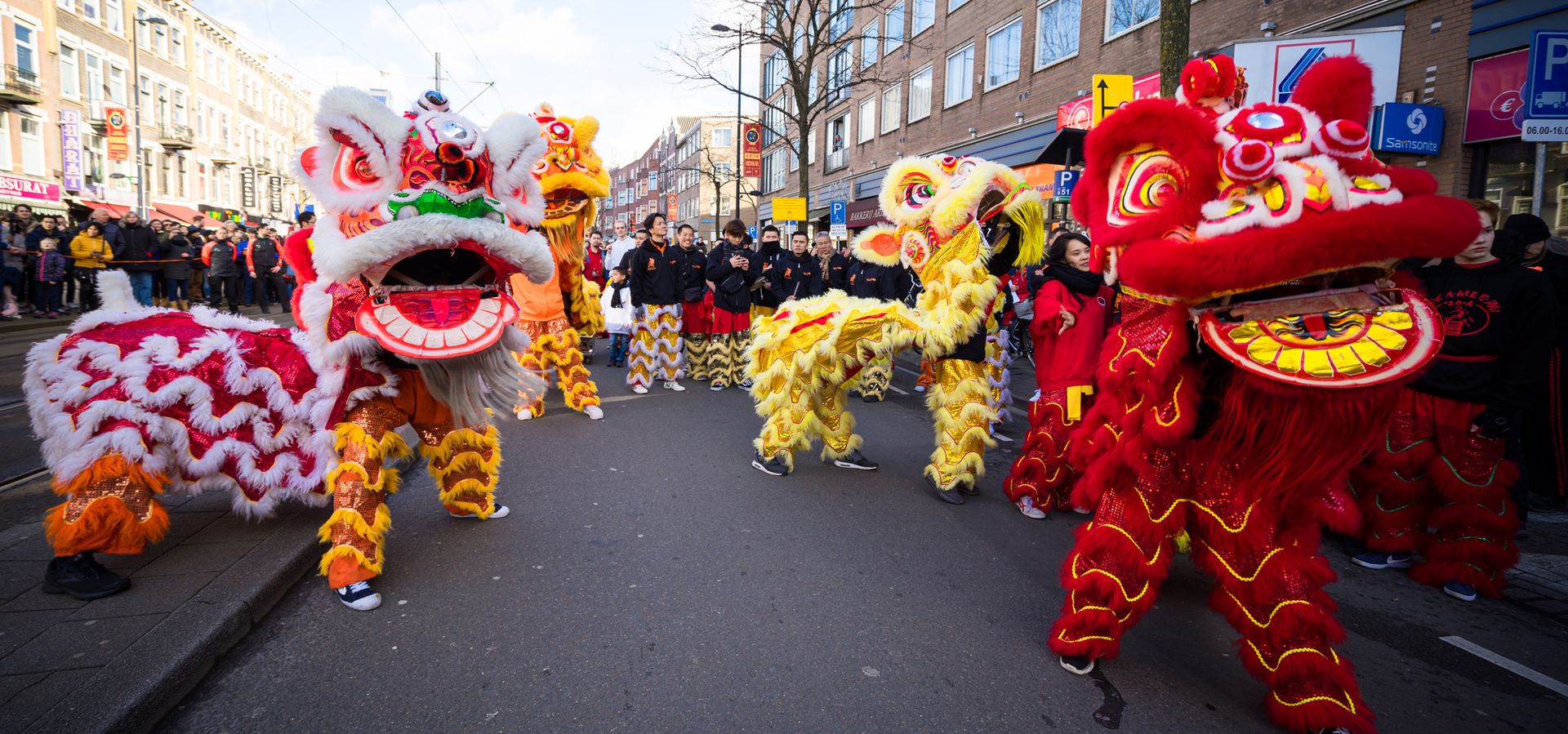 Maak het mee! Chinees Nieuwjaar wordt ingeluid met de leeuwendans en natuurlijk doet de stoet ook de Doelen aan!

Tussen 19 januari en 5 februari wordt het Chinees Nieuwjaar uitbundig gevierd op diverse plekken in Rotterdam. Volgens de Chinese zodiac is 2023 het Jaar van het Konijn. Mensen die in 1915, 1927, 1939, 1951, 1963, 1975, 1987,1999, 2011 of 2023 geboren werden of nog gaan worden, zijn Konijn. 'Niet helemaal te doorgronden, het Konijn geeft zich zelden helemaal bloot. Het Konijn is gevoelig, discreet en tactvol en is erg geliefd bij de ander'. 
 
Hoogtepunt van de viering is de Leeuwen- en Drakendans, die op een steenworp afstand van de Doelen vanaf de West-Kruiskade langs de winkels trekt. Voor de optocht van leeuwendansers worden kroppen sla in deuropeningen gehangen, als offer aan de leeuw voor voorspoed en geluk. Dat de leeuwendansers het Kruisplein gaan oversteken en ook bij de Doelen langskomen is een ding dat zeker is. De krop sla zal bij de hoofdingang klaar hangen voor de leeuw, zodat ook het People's Palace de Doelen op voorspoed kan rekenen in het komende jaar.