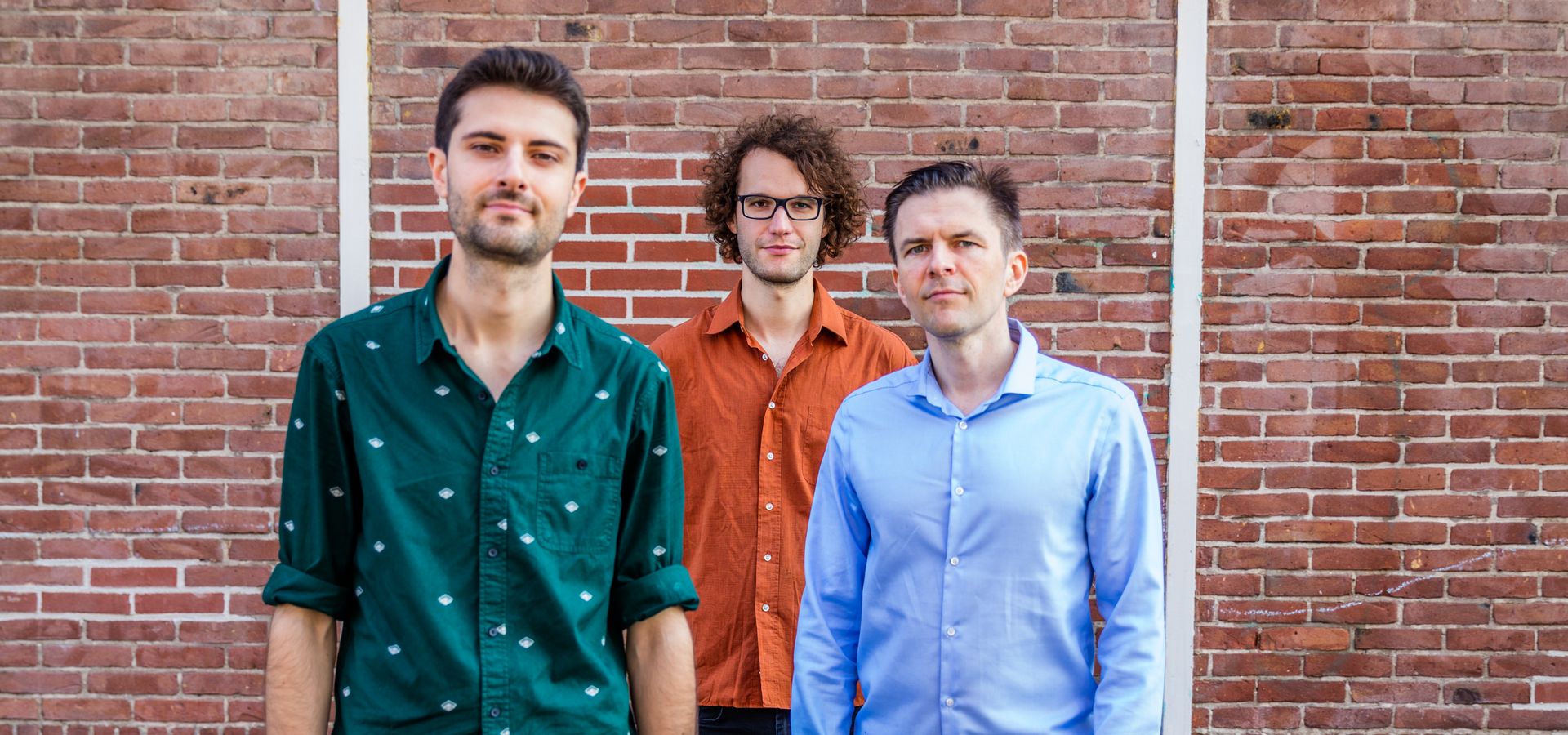 "A proof that the expression of jazz trios is far from exhausted." - Jan Hocek, JazzPort
Half Easy Trio is an international contemporary jazz band which was formed in Rotterdam, The Netherlands, in 2018. All compositions are written by Martin Hafizi and organically combine styles such as classical music, Bulgarian folklore music and many different subgenres of jazz. Each performance of the band turns into a sonic exploration journey as well as a deep search of rich textures, beauty, energy, power and drama. 
In October 2019 the band released their well-received debut album "Dark is Bright" under the label "Optomusic" (NL) and presented it at some of the finest Dutch venues such as Bimhuis, De Doelen, Tivoli Vredenburg and Paradox among others. In May 2023 the band is going to release their second record "One Step Back, Two Steps Forward" featuring the Ukranian singer Tamara Lukasheva. The album is a collection of material written during the pandemic.
 
Half Easy Trio has been touring The Netherlands, Belgium, France, Bulgaria, it is a winner of the prestigious competition "Keep an Eye: The Records" (NL) and a grant recipient from the "Droom en Daad" Foundation.
het trio vereist volledige aandacht en toewijding aan de muziek die elke vorm van oppervlakkigheid verwerpt
credits
Tamara Lukasheva (Ukraine) voice | Franz von Chossy (Germany/The Netherlands) piano | Johannes Fend (Austria) double bass | Martin Hafizi (Bulgaria/the Netherlands) drums, compositions