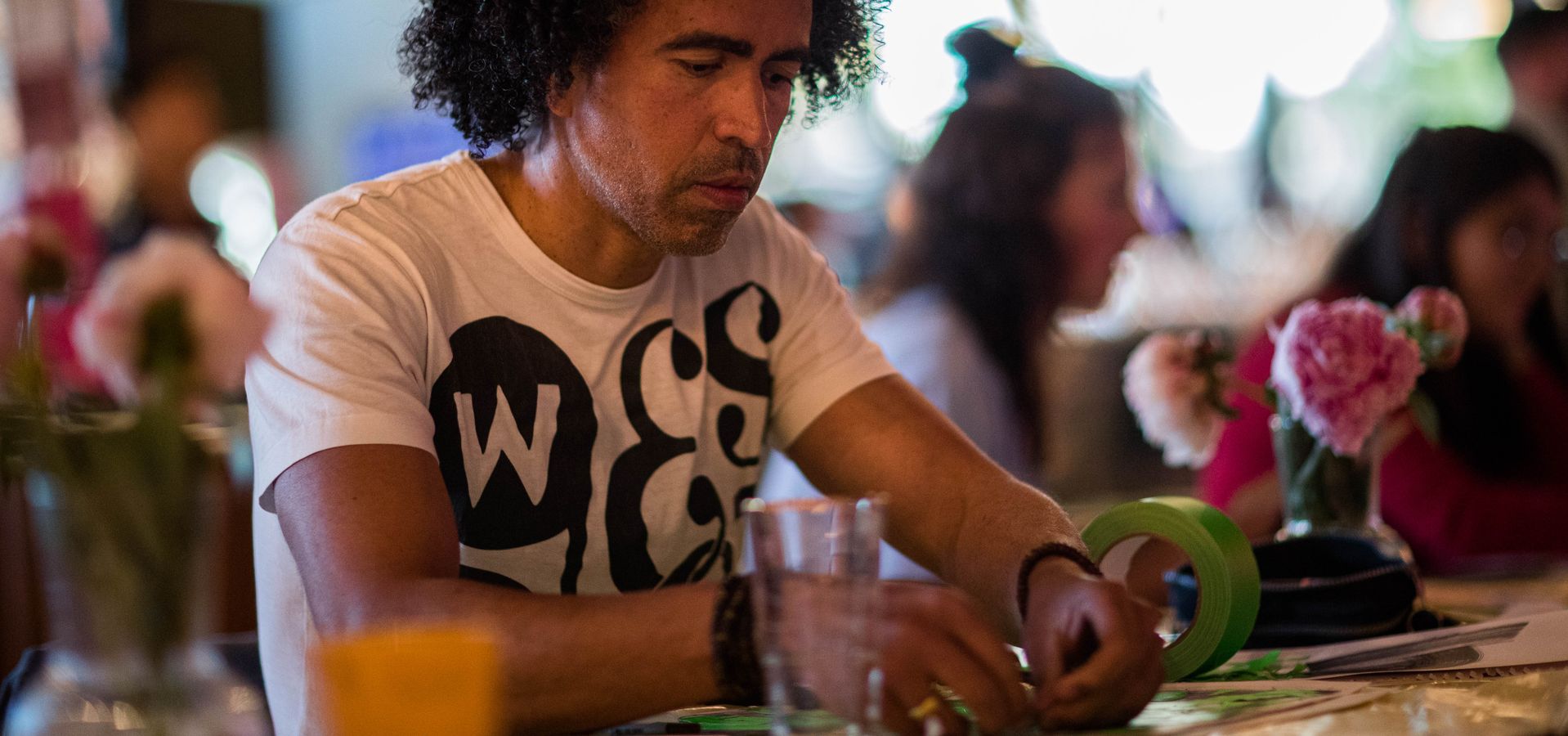 Club Key is the name of the Friday evening in de Doelen Studio: an initiative or talents in the city gets the keys and determines the program. On Friday 9 June, Print Night Out will be putting their plotter in de Doelen Studio for the sixt time.
 
Print Night Out is a creative evening where anyone who likes posters, meets up, and create posters all night long. This is a fun night with music (dj), drinks and a chat, a moment for all sorts of creative people meet and catch up. The initial idea came from a desire to (re)connect with friends and other likeminded people with a passion for graphic design, but soon found that there is market for a night of design, drinks and networking for people all around the creative industry. 

The concept is simple, everything is possible, but 3 rules: 
one poster: 
two colors, 
three words. 
 
Maher's Kitchen  
The evening always starts at 6:00 pm with the buffet of Maher's Kitchen: Syrian and Sicilian dishes from the Rotterdam top chef from Damascus.