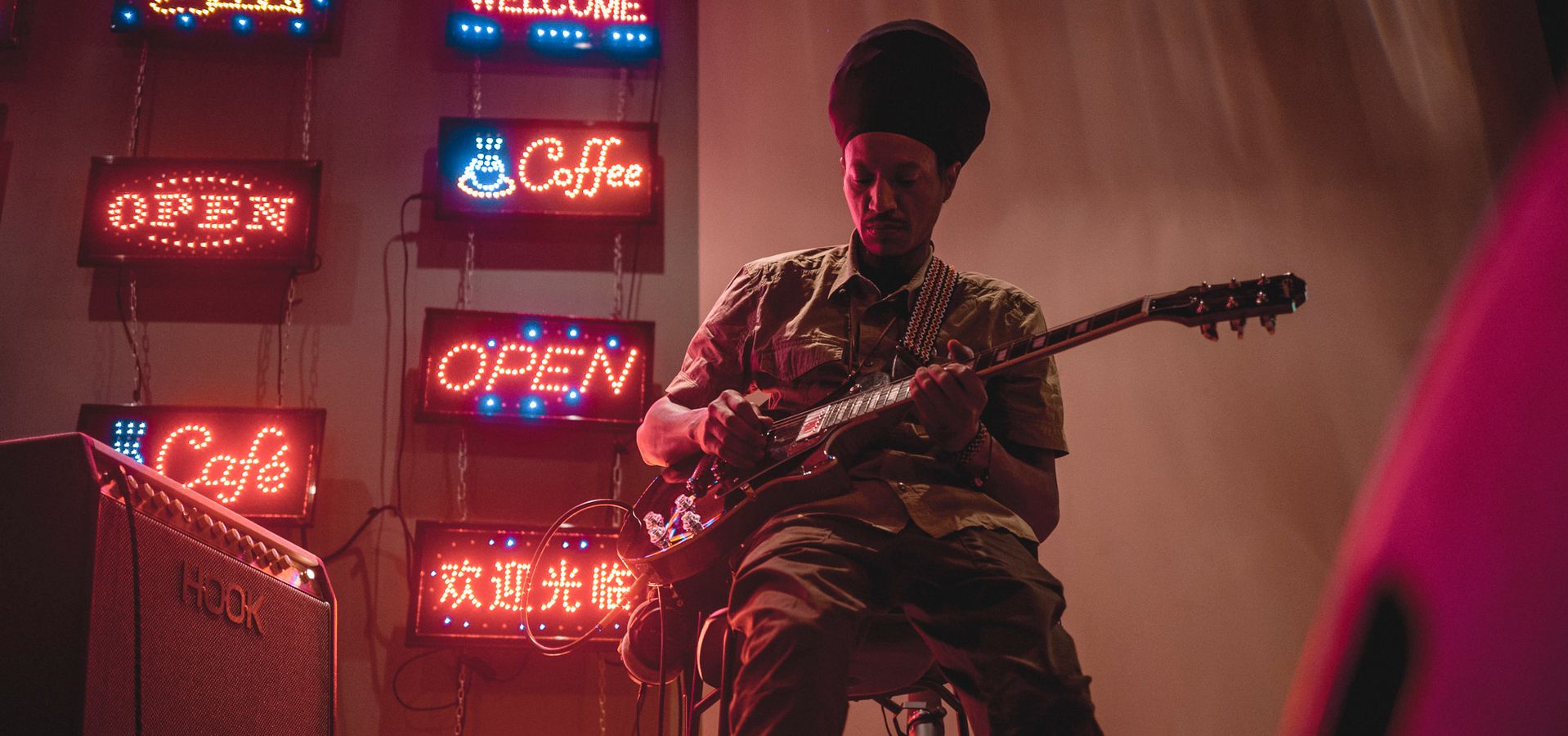 Reggae Café with DTMA
the place for the Rotterdam reggae scene
A new hotspot for the Rotterdam reggaescene where we come together to enjoy the best reggae sounds, talks with influential promotors and artists from the reggae scene and live music.

Programme
20:00 - 21:30 | podcast talk - feel free to walk in and engage and listen to professionals from the scene
21:30 - 23:00 | live music - from acoustic sets to bands, varies every edition
23:00 - 02:00 | various reggae selectas - to cater to your skankin' needs (TBA)


Steel and Stone is a Roots-Reggae band from Rotterdam. The band was formed in 2016 when lead singer Brantley MacDonald decided to take his music to the next level.
The band consisting of 8 members has a warm and mediative sound in which the original Roots-Reggae sound is honored. The live sets of Steel and Stone are in themselves a powerful experience. The band has performed at the One Love Festival UK 2019, Reggaelake Amsterdam 2022 and Oerol 2022.
The band recently started working with Ras Ejah, in 2023 they expect to release a number of songs together. Steel and Stone's most recent single 'Heavy on my head' was released in November 2022 and gives a taste of what to expect from the band!
Listen to 'Heavy on my head' here