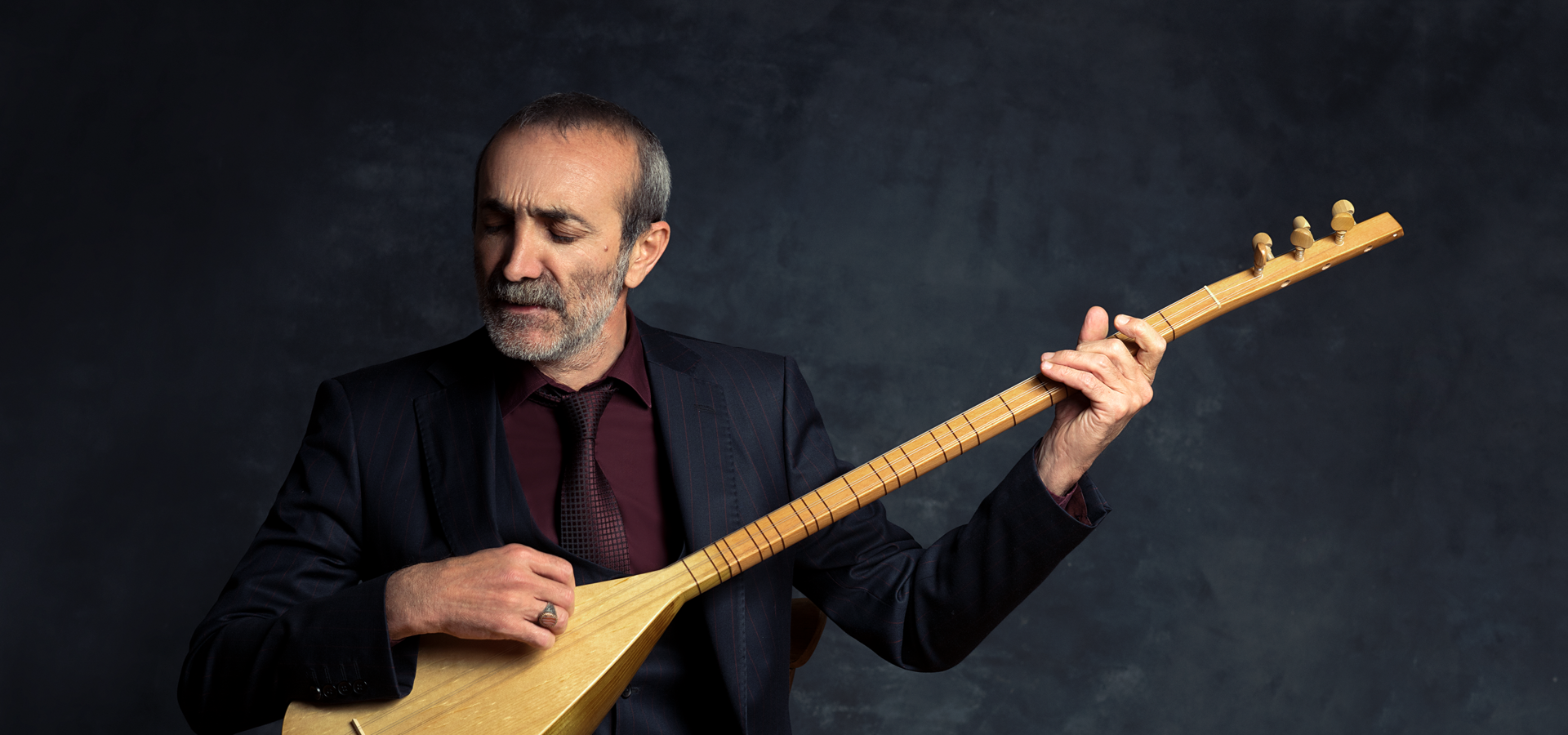 Cengiz Özkan is the master of melancholy. Just listen to his now classic CD "Oh Instanbul". While Istanbul is also a bustling, and here and there even almost deafening city, Cengiz Özkan showed the tranquil side of the metropolis on "Oh Istanbul", of which you recognize the images of Istanbul as Orhan Pamuk describes the city. Cengiz Özkan comes with an ensemble of eminent instrumental accompanists. He appears as the last grand master of Turkish music in this first season of the Masters of Anatolia series.
Özkan specialized in the saz and first came to prominence when he started working for Turkish radio in 1989, just after the Turkish colonel's regime was ousted. Since then he has built an impressive career in his own country and internationally, with high-profile albums such as Kırmızı Buğday, Rood Graan (1997), Ah Istanbul (2000) and In Saklarım Gözümde Güzelliğin, I keep your beauty in my eyes (2003). The latter album was inspired by the Alevi troubadour-poet-singer Aşık Veysel (2003). Ozkan's CDs were all released on the Kalan record label, a progressive label that always had an eye for the diversity in Turkish society and combined this with high-quality recordings and detailed documentation, including the beautiful Hayâlmest from 2015.
Özkan's music is firmly rooted in Anatolian folklore traditions, but he is also an innovator. On the one hand, he also recorded a CD with the Turkish folk music singer Muharrem Temiz, in 2001, on the other hand, in 2018, also with the more rock-like singer Hakan Altun. He also regularly composed music for films and television series, of which the Turkish public also knows him well. And he even worked as an actor, playing the role of a singer in the crime series Pusat.
credits
i.s.m. Mystiek Productions