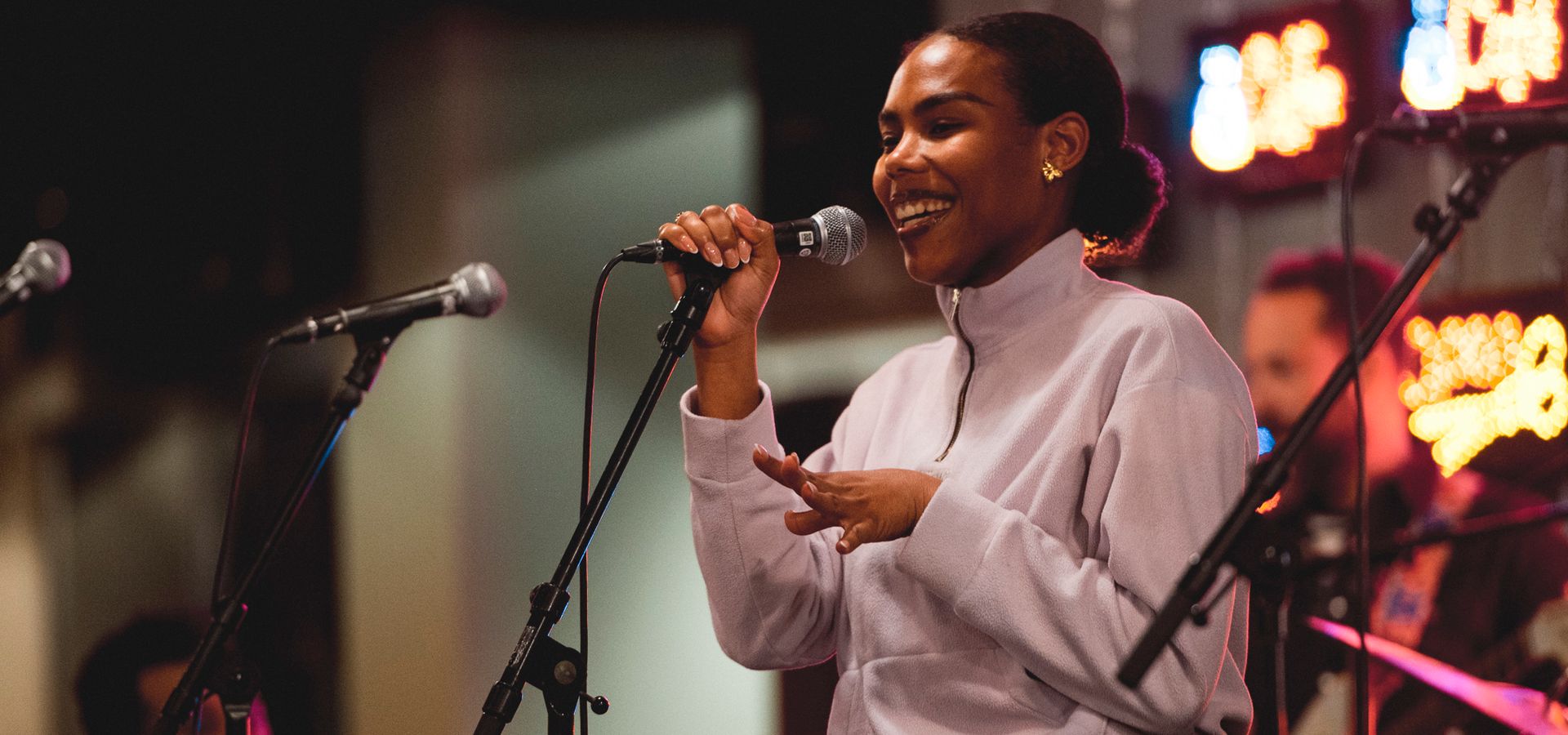 Do you play an instrument, or do you sing or rap? Then come to the Monday Night Jam in the Doelen Studio to jam with the SteezMusicBand led by Stanley Clementina.
Register on the spot, but better register here, so that you are guaranteed a place on the podium.
The Monday Night Jams are all about Rhymes & Beats every so often, with producers dropping beats that artists get to work with. In addition, there is a regular Industry Night, an evening with a panel about the music industry followed by a jam session with the Steez Music Band conducted by Stanley Clementina.
Monday Night Jam is a collaboration between Epitome Entertainment and de Doelen.