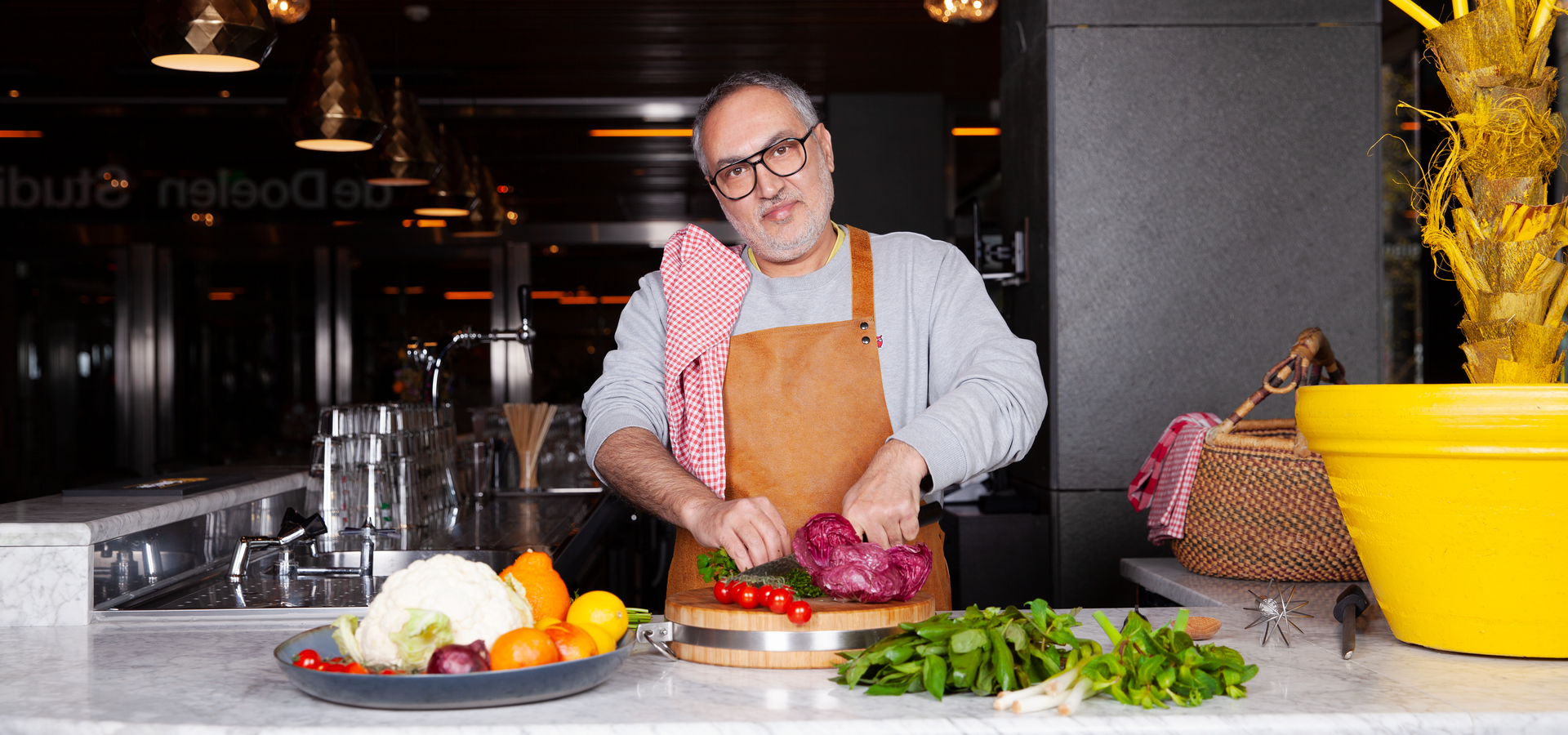 Tickets
Buffet Maher's Kitchen
€ 25

Tickets
Buffet Maher's Kitchen
€ 25

Tickets
Buffet Maher's Kitchen
€ 25
Syrian chef Maher Al Sabbagh with his tasty buffet at de Doelen Studio.
Maher is no stranger to cultural and culinary Rotterdam. He once held sway in the famous café-restaurant De Unie on the Mauritsweg, where he surprised visitors with his world cuisine. Other foodies still know him from restaurant LUX on 's-Gravendijkwal where he, in the early years, introduced Sicilian cuisine. The Damascus chef and filmmaker came to Rotterdam via Sicily and Milan in 1992 and has always maintained a close relationship with the Maasstad. After De Unie, he set up the kitchen of the Maastricht art center Marres and in addition he is now mainly a caterer in Rotterdam and the surrounding area.
Nothing is too crazy for him. Time and time again he surprises the diners with ancient Palestinian dishes, Sicilian anti-pasti, Syrian soups, but also traditional Dutch desserts.
Maher is popular! Ensure yourself of a plate by making a reservation. Walking in without reservation is also possible, but we can't guarantee that there will be enough.
The buffet opens at 6.30 pm