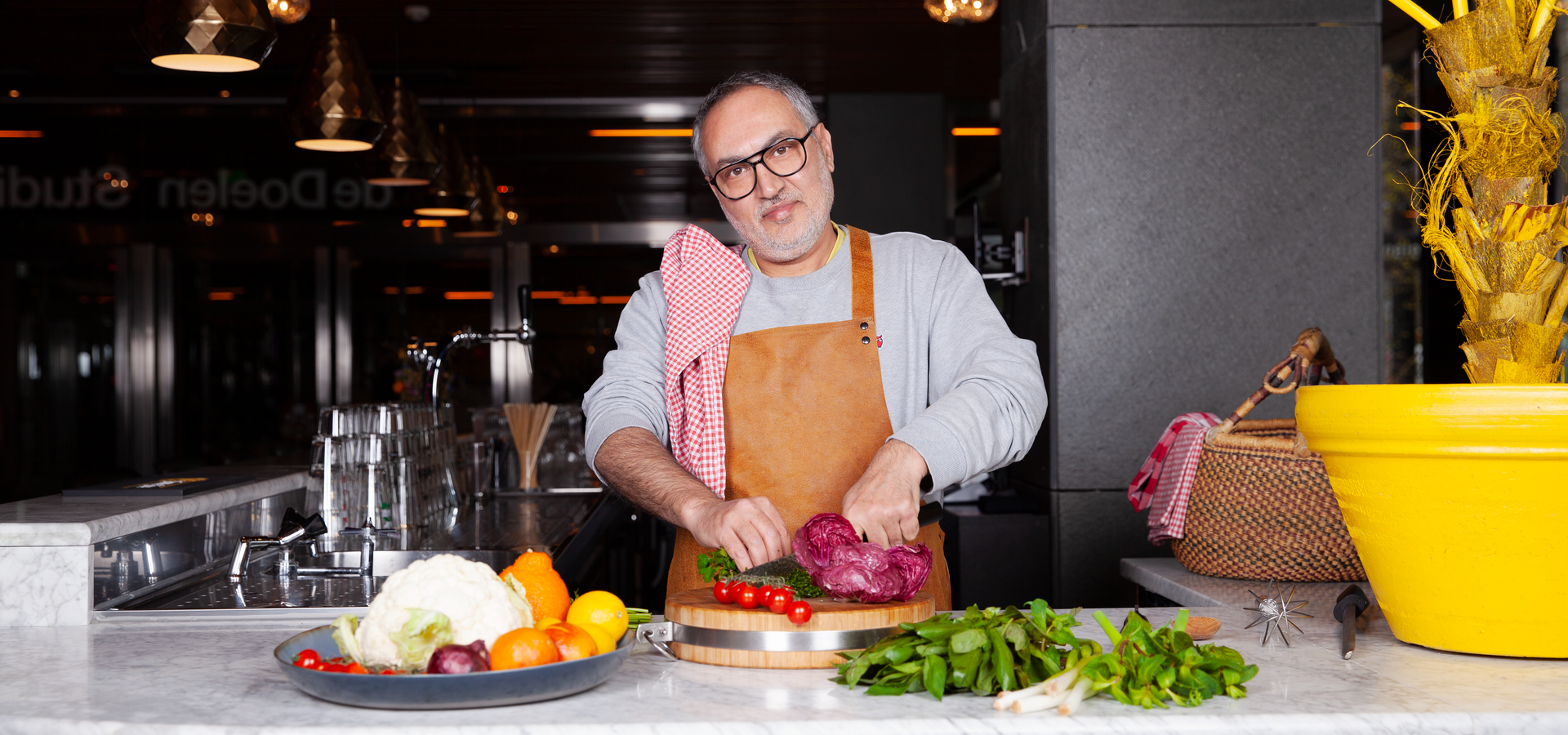 Syrian chef Maher Al Sabbagh is back with his tasty buffet in de Doelen Studio.
Maher is no stranger to cultural and culinary Rotterdam. He once held sway in the famous café-restaurant De Unie on the Mauritsweg, where he surprised visitors with his world cuisine. Other foodies still know him from restaurant LUX on 's-Gravendijkwal where he, in the early years, introduced Sicilian cuisine. The Damascus chef and filmmaker came to Rotterdam via Sicily and Milan in 1992 and has always maintained a close relationship with the Maasstad. After De Unie, he set up the kitchen of the Maastricht art center Marres and in addition he is now mainly a caterer in Rotterdam and the surrounding area.
Nothing is too crazy for him. Time and time again he surprises the diners with ancient Palestinian dishes, Sicilian anti-pasti, Syrian soups, but also traditional Dutch desserts.
Maher is popular! Ensure yourself of a plate by making a reservation. Walking in without reservation is also possible, but we can't guarantee that there will be enough. 
The buffet opens at 6.30 pm