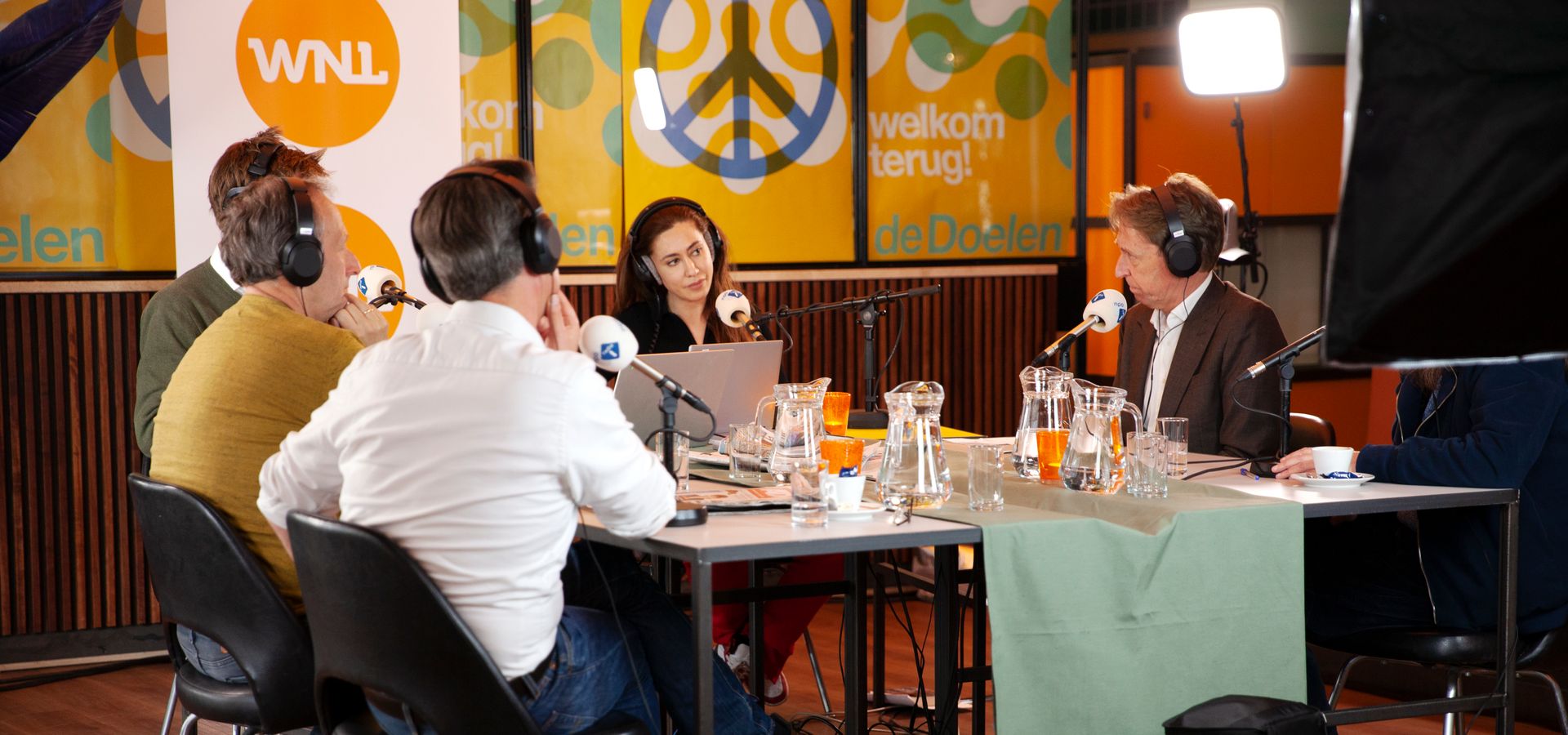 live opname Omroep WNL 'In de Kantine'
start your Saturday evening with the radio program of Fidan Ekiz and Wieger Hemmer
doors open

16:00

start

17:00

end

19:00

entrance Karel Doormanstraat

Artiesten Foyer

doors open

16:00

start

17:00

end

19:00

doors open

16:00

start

17:00

end

19:00

doors open

16:00

start

17:00

end

19:00

doors open

16:00

start

17:00

end

19:00

doors open

16:00

start

17:00

end

19:00

doors open

16:00

start

17:00

end

19:00

doors open

16:00

start

17:00

end

19:00

entrance Karel Doormanstraat

Artiesten Foyer

doors open

16:00

start

17:00

end

19:00

entrance Karel Doormanstraat

Artiesten Foyer
Radio to watch: In the Canteen!
Start your Saturday evening with the live radio program In de Kantine. Hostess Fidan Ekiz and host Wieger Hemmer welcome a variety of well-known and fascinating guests every Saturday to take them through the week. For political debates on the cutting edge, but also for sports, culture and fun, come to de Doelen on Saturdays.
Come and see!
The doors (and the bar) open every Saturday afternoon at 4:00 PM. The program lasts from 5:00 PM - 7:00 PM and will be broadcast live on NPO Radio 1. Be welcome, In de Kantine! Entrance is free.
In the Kantine is a program from WNL, NPO Radio 1. Click here to listen to broadcasts. Want to know what's on the program this week, and which guests you can expect? Follow In the Canteen on Twitter.
"A live program from Rotterdam with Fidan and Wieger fits within the great ambitions of our broadcaster, which wants to look beyond Hilversum or Amsterdam. I am very much looking forward to this duo, and of course also to numerous guests from this important part of the Netherlands."